For the last 10 years we have done Mariachi Band commercials, store grand openings, and we are always playing at all the local resorts and Dude Ranches. When you want the best call us today!
Mariachi Alegre is a local group in Tucson Arizona composed of four musicians who play mariachi music.  This is the simple explanation of who we are but in reality we are of many mariachi bands and groups located in Tucson.  What distinguishes our group or band is that we taught most of the mariachi musicians here in Tucson over the last 30 years.  George Bejarano and other members of Mariachi Alegre have taught Mariachi bands and groups mariachi music for over twenty years.  George Bejarano has personally taught the mariachi band "Los Changuitos Feos" 8-9 years.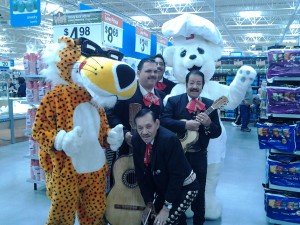 George Bejarano formed this group in 2010 from the original Mariachi Internacional America de Gilberto Velez.  The members of Mariachi Alegre originally came from this aforementioned group.  Mariachi Internacional America operated their venue "El Mariachi Restaurant" located in Tucson from 1985 -2002.  It is at this restaurant where we learned invaluable experience in how to play for distinct clientele.  Over the years, 40 year plus, we have played for our own restaurant, weddings, masses, funerals, memorials, quinceneras 15th debuts, memorials, private and public inaugurations, Mariachi bands rental, Mariachi band for hire, Mariachi band near me, Mariachi Band at my home party, Mariachi bands Tucson, Tucson Mariachi band, Mariachi bands in Tucson AZ, etc…
Mariachi Alegre members have played all over United States including some big festivals like the Milwaukee Summerfest, Indianapolis Festival and internationally in the Scotland Edinburgh Music Festival.
We can travel within the United States with ease and can travel outside of US with advance notice. We are very professional and punctual.
WE LOVE TO PLAY MARIACHI MUSIC!!! WE ARE VERY CONFIDENT THAT YOU WILL BE VERY SATISFIED WITH OUR PERFORMANCE.
George Bejarano
Mariachi Alegre de Tucson AZ
520-981-3459
Masses:  quincenera, weddings and funeral
We understand your feelings and sympathize with you and your loved ones.
Mariachi Alegre is attentive to your needs. We will work with the family by offering:
1) affordable prices
2) good customer service
3) follow ups with emphasis on detail
Mariachi Alegre is well versed in song selections that pertain to masses for quinceneras, weddings, funeral and wakes.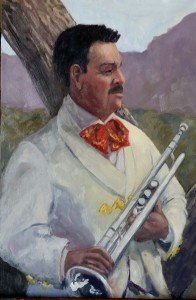 Most masses follow a set routine which involves these events:
Entrance
Benediction
Alleluia
Offertory
Sanctus
Acclamation Memorial-Christ has died…
Grand Amen before taking of the wine
Our Father
Passing of Peace
Communion
Flowers to Virgin (if applicable)
Final blessing and Exit
We have several songs per mass events.  We have played masses for over 40 years here in Tucson and southern AZ.  We have a good rapport with all priests in the area.  We discuss song selection before masses while the priest discusses with us which events he will bypass without music.  We invariably meet with priest to acquire this knowledge before commencement of mass.
Most of us in the group started our music careers playing in the church learning religious music and the corresponding events these songs pertain to.
We bring the vast amount of experience and knowledge to our job contracts where we practice music professionalism:  punctuality, extensive music knowledge and great rapport with our audience.
Somos Mariachi Alegre de Tucson, AZ.  Somos cuatro elementos con mucho experiencia (colmio).  Podemos aumentar el grupo con mas musicos-cada musico $50/hr.
Hemos tocado en varios lugares incluyendo restaurantes, bodas, bautizmos, quinceneras, fiestas, funerales y divorcios etc…
Tenemos mucho colmio y nos gustariamos servirles!!
Read what other websites users have to say about our performance.