When someone dies, it is a difficult time for everyone involved.
No one ever wants to think about death, but planning and arranging a funeral is an important task that needs to be done to give your loved one the best possible farewell. However, this can be a challenging task to undertake on your own, and there are many different things to consider before arranging a funeral.
Here, you'll find helpful tips for planning a funeral that you can use to help you say goodbye to a loved one respectfully and appropriately.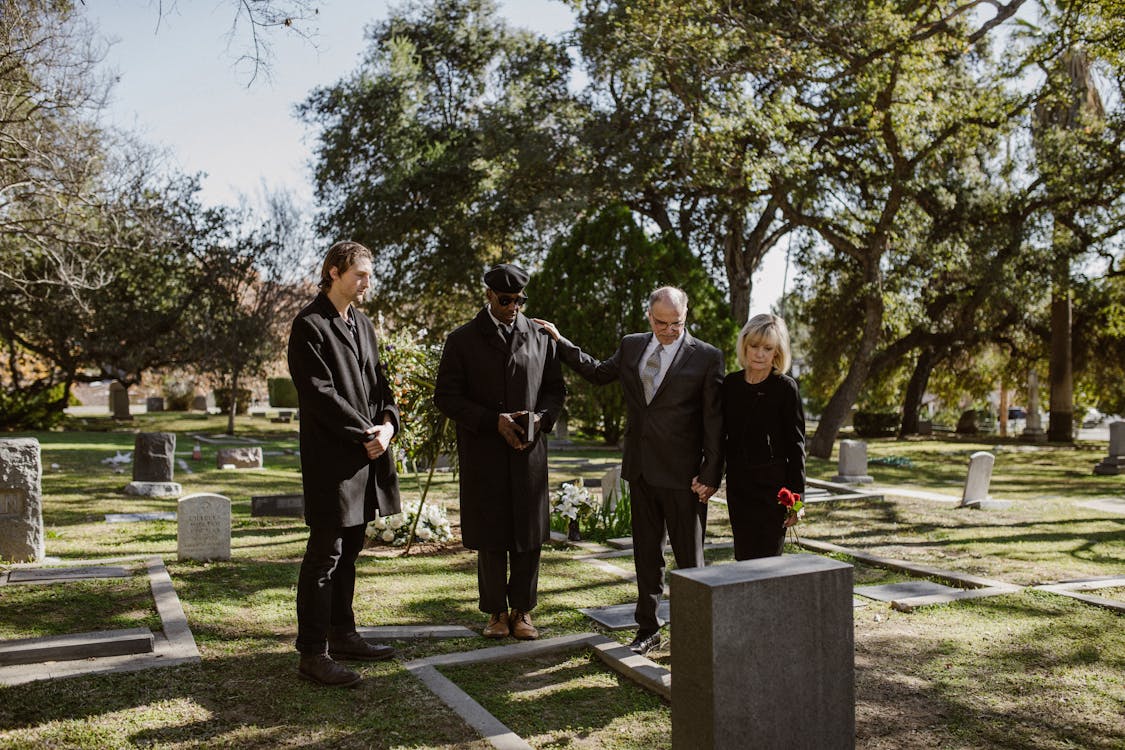 1. Confirm Your Budget
Before you begin preparations, you should first make sure you have a budget in place. This will make it easier for you to work out how much you can afford to spend on the funeral.
While calculating your budget, factor in:
Life insurance, if available

Funeral cover, if any

The deceased's savings, if they had no wishes for its distribution.
2. Start Making Arrangements
Now that you know how much you can spend, it's time you begin preparations earnestly.
If your loved one left specific instructions about their funeral, these should be followed. However, if your budget can't meet the demands, don't stress. Fit in what you can.
You need to make the following arrangements:
1. Find a Funeral Home and Director
It's essential to find a funeral home that offers a range of options to suit your needs and budget. But do not underestimate the help an experienced and compassionate director has to offer when arranging a funeral on your behalf. Research is essential.
The funeral director's job is to care for your loved one's body. They will also arrange transportation, funeral services, burial or cremation, and bureaucracy and paperwork like death certificates and probate.
2. Burial or Cremation?
You have to decide whether to bury or cremate the body. Burials are generally more expensive than cremations, so you should factor that in when making a decision. Also, consider what your loved one wanted for a send-off.
If the deceased is to be cremated, the funeral director will handle the cremation, and you can choose between entombment and scattering the ashes. Keep in mind local laws governing how and where ash can be scattered. Some cemeteries have restrictions.
3. Pick a Coffin
Coffins come in a variety of shapes, sizes, and materials, so you'll want those options that best suit your needs and budget. Different casket styles have different price points, with cardboard caskets being the cheapest, so you may need to get a few quotes before making a final decision.
Your funeral director should be able to help here. You can choose to buy one from them, or try to save some money by getting one from another source.
Cremation caskets exist too. You can either rent or purchase one, as your budget permits.
How much have you spent so far?
You must know this as it'll let you decide whether to cut back on expenses or if there's an allowance for some extras, like casket personalization. It'll also help you determine how much you can afford on funeral services. Factor in your expenses so far:
The funeral home's and director's fees

The price of the coffin

Cremation fees (if you chose to)

The doctor's fees

The officiate's fees
If you've gone over your budget, or what you have left won't be enough for the rest of your preparations, you'll either have to cut back on the expenses or look at other options like cremation and cardboard casket.
4. Pick a Burial Site
But always make sure your deceased loved one's wishes are known before you carry on. If they wanted to be cremated, for instance, they'll probably want their ashes scattered in a place of significance to them.
3. Begin Plans for the Funeral Service
Check to see if your loved one had any wishes before you begin planning the funeral service. They may have left instructions in their will or set funeral arrangements in motion before their death.
You should involve other family members and friends. Sometimes, the deceased's wishes might not be in a will but in someone's memory. They might remember something the deceased mentioned sometime which would help.
Did they, for example, talk about what kind of flowers they wanted at their burial? Did they idly wish for a particular song to be played? Or did they express a wish for a person to read the eulogy?
Funeral service arrangements generally include:
1. Choosing the kind of funeral service
There are various kinds and they include:
Full service or traditional funeral (takes place at a church or funeral home).

Cremation

Natural or green funeral

Direct burial
Choose a service that supports either the deceased's beliefs or wishes. If the departed had religious leanings, choose a service that reflects that. If they wished to have a small funeral without much fanfare, you can give them that.
2. Organizing a venue and date for the funeral and the wake
There are various venues for funerals, including churches, funeral homes, and cemeteries. When choosing a venue, consider the space you need to accommodate your guests. if they aren't that many, choose a small venue. You can host the wake at your home.
A funeral date should be chosen according to when you're sure your guests would have the time off to attend.
3. Setting out an order of service
The order of service tells your guests what will take place during the service such as hymns, prayers, and readings. You can also include a program so your guests can follow along.
4. Picking the funeral music
There are a lot of songs in appropriate genres out there to choose from. Mariachi songs are popular choices as they can be somber, calming, and beautiful, and fit as a send-off for your loved one.
5. Planning the wake
After the funeral, a wake is normally held for family and friends to grieve, and celebrate the deceased's life. You can make a memorial video or slideshow with pictures of your loved one to share with the guests.
If you booked a venue for the wake, catering service is usually included in the fees. If not, you can hire a catering agency to take care of refreshments.
Remember, funerals are a vulnerable time for everyone involved, so take your time when planning one to avoid overreaching yourself. Get the help of family and friends, if available. Shared burdens are lighter to bear.