The 3rd day of February is known for a lot of things to a lot of people around the world. In Mexico, this day marks the religious holiday know as Día de la Candelaria (which in English is Candlemas). But for the Gold Album Mexican Pop Star, Luis Coronel, it is the most special day of the year. It is his birthday.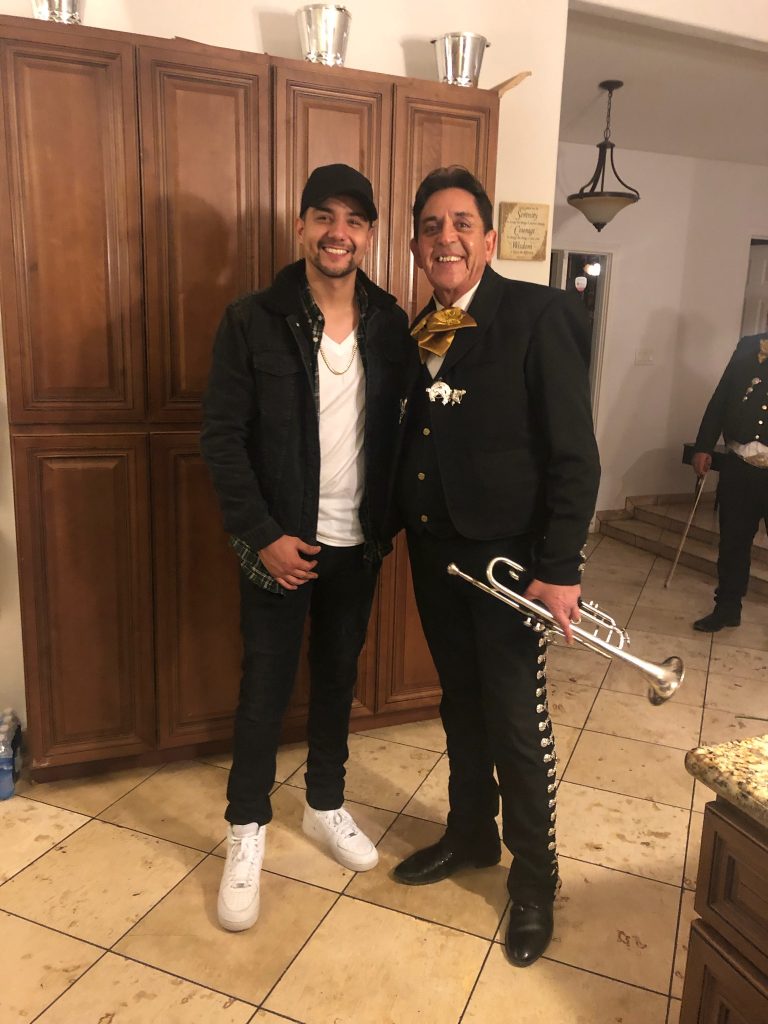 Serenading a Mexican Pop Star
Loved and cherished by his family, friends and millions of his followers, last Saturday was really a big day for him. The day of his birthday, his agent contacted us and arranged a surprise serenade for Luis Coronel. What a blissful evening it was when we performed:
Las mañanitas,
No soy monedito de oro,
Volver volver,
Mujeres divinas,
Se me olvidó otra vez, and
El Rey, which he sang along with us.
Luis Coronel
It is no wonder Luis Coronel is a very charming and attractive personality. He sprung up from Tucson, Arizona to become one of the most well-known Latin musicians. His work ethic, values, and integrity makes him an amazing person to work with.
Thanks to social media and very loyal fans, Luis's talent became well-known as a teenager. The story is quite amazing. On his website, it reads: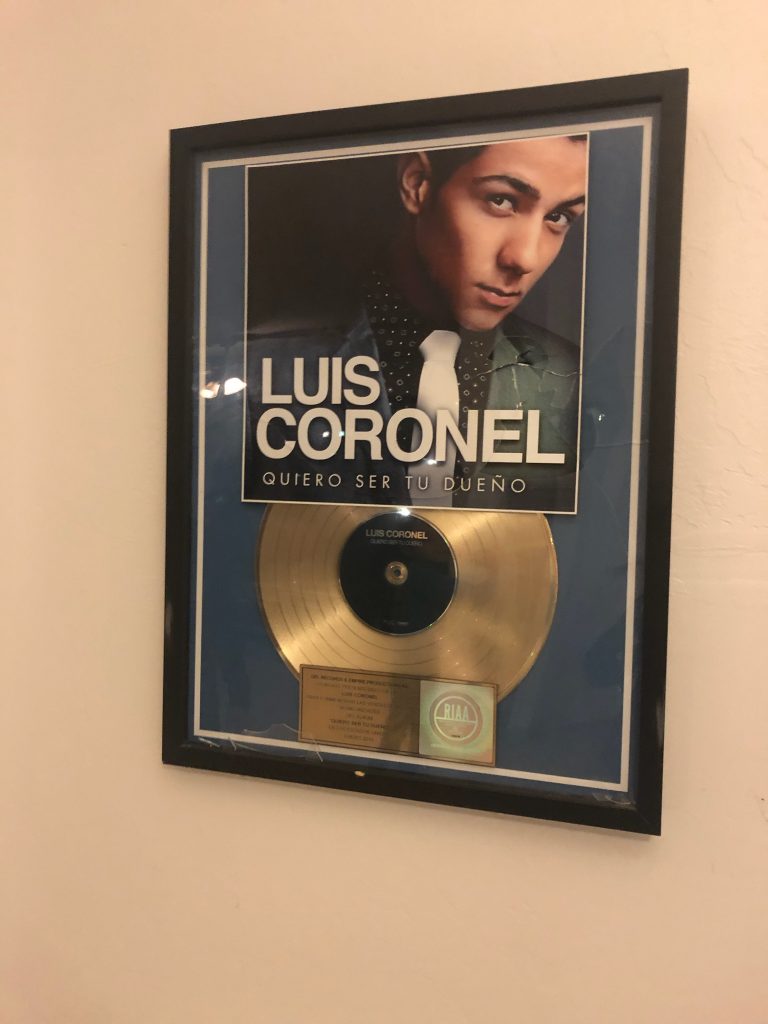 "The biggest surprise came during Luis's mid-teens when he uploaded his own version of Mexican songwriter Horacio Palencia's song "Mi Niña Traviesa" to Facebook. The next day, Luis woke up to discover his version of the catchy love song had received thousands of likes on the social media network. His accidental career was born; the singer dreamed of a different path at first, but it was music that moved him artistically and creatively.

Since then, Luis has conquered the Billboard charts, become a fixture on top-rated television shows, tours consistently to sold-out venues and has recorded signature songs of love that have catapulted the singer/songwriter into the hearts of America and Latin America. A social media phenomenon with followers in the millions, a highly spirited fan base and a rapidly rising career of fever-pitch proportions, the charming teen star embodies and inspires the best of the youthful, smart and savvy millennial generation."

Luiscoronelmusic.com
What can you gift a Star on his Birthday?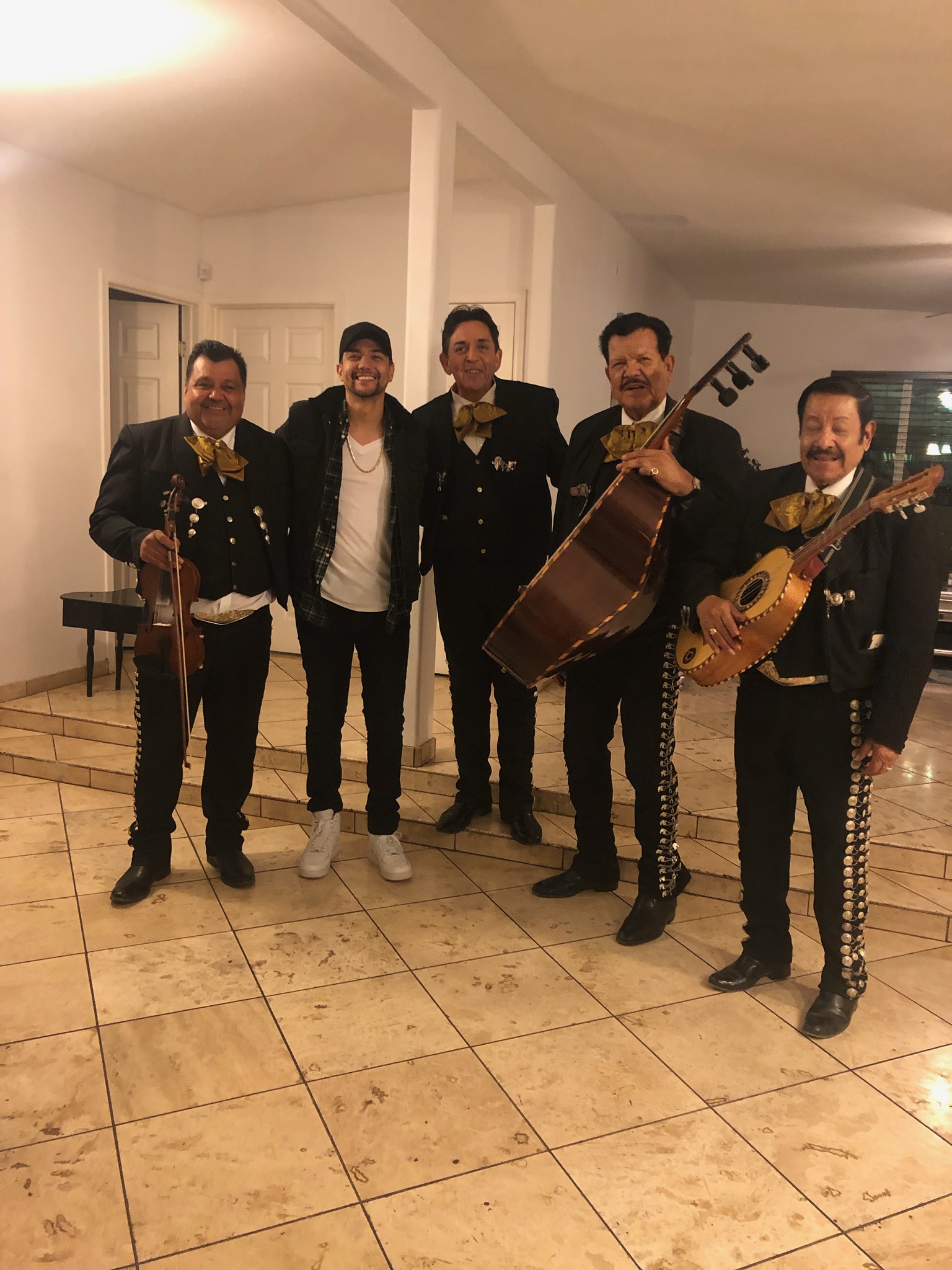 Luis Coronel is already a gift himself. So what can you give to him on his birthday that he will appreciate?
There is never too much love to go around. What better way to express your love to a loved one than to serenade them with good music?
Music, as an art, is one of the purest ways to reach into the souls of others. And the Coronel family, as well as Luis's agent, understood this. So they invited us to express this deep love they had for him in a beautiful serenade of Mexican music. And they were glad they did. We gave them a magnificent performance that they appreciated us for.
The air was thick with fun, joyous laughter and love that sweet Saturday evening as Mariachi Alegre de Tucson serenaded this Mexican Pop Star. We were honored to have a Gold Album Star of Mexican Pop music join us in a beautiful rendering of El Rey.
This will remain in our hearts as fondly as it will in the hearts of Luis Coronel and his wonderful family.
If you wish to show love to your family and friends on their birthdays with a beautiful serenade of Mexican folk music, don't hesitate to book us on time.