If there's one thing that's certain about the future, it's that the heartwarming melodies and spirited rhythms of mariachi music will continue to reverberate throughout Tucson, AZ, and beyond. This iconic genre has deep roots in Mexican culture and has woven itself into the vibrant tapestry of the city's musical landscape. In this blog post, we'll take a peek into the future of mariachi music in Tucson, exploring how this beloved tradition is set to evolve and thrive.
Preserving Tradition While Embracing Change
Mariachi music isn't just a genre; it's a cultural legacy that holds immense significance for the Tucson community. As the future unfolds, the mariachi scene is likely to preserve its traditional essence while embracing modern innovations. Picture this: a lively mariachi performance at a local festival, with musicians donning classic charro outfits, juxtaposed against a backdrop of futuristic stage technology. It's the perfect harmony of tradition and innovation that keeps the music alive and relevant.
Passing the Torch of Knowledge
The future of mariachi music rests in the hands of the next generation. With local schools and music programs increasingly integrating mariachi education into their curriculum, young talents are being nurtured to carry the torch forward. Imagine budding violinists and trumpet players honing their skills alongside digital music production classes. This cross-pollination of traditional skills and modern techniques will ensure a dynamic future for mariachi music in Tucson.
Fusion of Genres and Cultural Collaboration
As the world becomes more interconnected, genres are bound to collide, resulting in unique fusions that captivate audiences. The future of mariachi music might see exciting collaborations between mariachi bands and artists from diverse genres. Picture a mariachi-infused jazz composition or a collaboration between mariachi and electronic music producers. These innovative blends will introduce mariachi to new audiences while honoring its roots.
Digital Platforms and Global Reach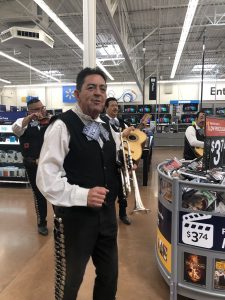 In an age where digital platforms have revolutionized the music industry, mariachi music won't be left behind. The future could see mariachi bands from Tucson reaching audiences across the globe through virtual concerts and online collaborations. With just a few clicks, a mariachi ensemble could share their soul-stirring performances with music enthusiasts continents away.
Sustainable Future for Mariachi alegre De Tucson
Among the shining stars of Tucson's mariachi scene, Mariachi alegre De Tucson stands tall. With their unwavering dedication to preserving the authenticity and vitality of mariachi music, they are poised to flourish in the years to come. The future holds more unforgettable performances at weddings, quinceañeras, and other celebrations that will resonate with audiences of all ages.
So, What's Next?
The future of mariachi music in Tucson is a symphony of tradition and innovation, of passing on the legacy while embracing change. As the community continues to cherish this rich musical heritage, Mariachi alegre De Tucson remains a constant source of top-tier mariachi music. Their commitment to excellence, passion for the art, and cultural understanding ensure that mariachi will thrive in Tucson's future.
If you're eager to experience the future of mariachi music today, look no further than Mariachi alegre De Tucson. With a legacy of authenticity and a vision for the future, they are ready to elevate your events with the enchanting melodies of mariachi. Join them in shaping the harmonious journey that lies ahead.