Easter is here! This is 2021, so what will you be doing this year to celebrate Easter differently?
Let's talk about how to celebrate this holy Christian holiday the right way. Think about how amazing it would be if you hired a Mariachi Band for your family gatherings or even for the Easter services.
Well, Easter is here and you should not think twice about booking us! Time is running out and we are sure that we can squeeze you somewhere in our busy schedule. After all, our goal is to make sure that you and your loved ones have a great time this Easter.
To celebrate Easter as it should be, we must, first of all, remember the origins of this event, which is followed all over the world. This important day for Christians commemorates the resurrection of Jesus Christ. Tried and condemned to death on Thursday then crucified on Friday, Jesus was resurrected by God on Sunday. It was from his resurrection that the word "Easter" was born, which comes from the Hebrew "Pesach": the "passage" from death to life.
Easter Sunday is therefore considered by Christians as a day of celebration. As for the next day, Easter Monday, it has no religious significance but is traditionally reserved for the family.
A traditional meal to celebrate Easter with neighbors
This year, you and your neighbors have decided to celebrate Easter together? This is a good opportunity to put the tradition back on the table, for example by preparing a paschal lamb. In the Christian religion, the lamb symbolizes the risen Christ. But you don't have to be a fervent believer to enjoy a tasty Easter leg, accompanied by asparagus and other small vegetables. Paschal lamb comes in several forms: roasted in rosemary or thyme juice, cost of salt, plain … And for dessert, the tradition is of course to offer Easter eggs. The egg, a symbol of life, has always been considered an auspicious gift.
Today, chocolate makers are competing in their imagination to offer ever more original Easter chocolates, in the form of a hen, a bell, a rabbit… For your table, a homemade decoration will do the trick with young branches, eggs. Emptied and decorated, a few flowers from the garden, bell-shaped candles… There are no bad ideas!
An egg hunt for all the children in the building
What would Easter be without its traditional egg hunt? If you or your neighbors have children, this is a great opportunity to bring everyone together for a festive and friendly moment. Organize an egg hunt either in your apartment or in the common areas of the building.
The day before Easter, hide the chocolates and prepare a small basket for each child for the harvest. Treats can be hidden everywhere: in a garden, behind furniture, at the foot of plants or trees. Just make sure they are accessible to everyone so that everyone can enjoy themselves.
Attention, for a successful egg hunt, opt for chocolates of all sizes: many miniatures to make the pleasure last, and a few large chocolates that will symbolize the coveted treasure. Young and old will be delighted!
And when you're having this fun, you need music
It may be too late to book us for the Easter service, but we could still make it to your family reunion and set an amazing mood for you and your family and friends. So if you have decided last minute to hold a family gathering or if your other plans did not go through as expected, then you should not hesitate to give us a call. Mariachi Alegre de Tucson, Arizona is definitely the right pick for you.
Highly Experienced Mariachi musicians
Our highly experienced musicians have been playing Mexican Folk music all their lives. They would be thrilled to share some of their favorite songs with you. There is no better way to turn an Easter gathering into a true fiesta than with our highly professional mariachi band. We can definitely set the best mood you could hope for with our upbeat and wonderful music.
Bring the family together
Why dread family gatherings and holidays? Mariachi Alegre de Tucson, Arizona is the mariachi band that can make sure that everybody is having a great time. Anyone from grandparents to grandchildren would be thrilled to listen and dance to our amazing songs. We can guarantee that regardless of their age, everybody will be enjoying this family reunion. After all, Mexican folk music is known for having special powers and for being able to bring everybody together.
Easter is a very important Christian holiday that needs to be celebrated properly. We understand just how much you have worked to gather everyone and how much time you have spent preparing for this occasion. This is exactly why you too need to have some fun and relax for a bit.
Book us today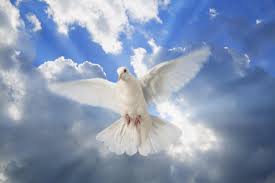 Many non-believers celebrate this event. It is indeed the opportunity to bring together family, friends, and neighbors around a moment of convivial festivities. In this article, we've shown you some tips that will help you prepare for Easter with your neighbors.
You can give us a call anytime you want and we guarantee that we will turn this Easter into a celebration that nobody in your family will soon forget. More than that, you can enjoy the amazing music played by our mariachi at the most affordable prices in the area. We can guarantee that you will not be able to find a cheaper mariachi band. If you live in the Tucson area, our services come at a staggeringly low $225 per hour. We can even play outside of Tucson for $700 per two hours.
These prices are unbeatable, we can guarantee it!
We also guarantee you the best entertainment for you, your family, and your friends while you celebrate this holy Christian holiday this month. It promises to be glorious for you from the moment you pick up the phone to book us.