Mariachi band Tucson for Fall Weddings
We are officially in the Fall Wedding season. It's time to spice up your ceremony. And a fiesta band is perfect for that purpose. A wedding with mariachi band leaves a touch of class. Also, your guest will assume no expense was spared in putting together such a splendid fall wedding ceremony. Summers is usually a high season and remains booked. Thankfully, the fall is here and there's a lot of "bodies" to be had.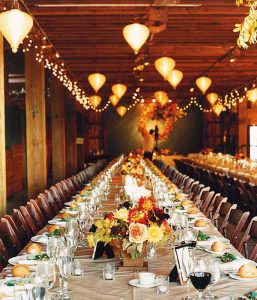 Summer is a difficult season to book a mariachi band. It is the time of the year when couples cook to tie the knot. The band won't be the only ones fully booked. Most hotels and venues are unavailable during the summer months because a lot of people book them during that season.
But, that's not a worry in the fall. Activities slow down a bit in the fall season, so venues that were totally booked a few weeks ago are a lot freer in the next few months. Autumn is a less stressful time of the year with beautiful scenery and cool weather.

Weather is a huge factor in Arizona. The summer proves to be unbearable but fall in Tucson is just right. Some holidays in the fall help with more time.
Timing is essential for a wedding. You must choose the wedding date carefully. It becomes a little bit difficult to coordinate plans when the time is a problem. A mariachi band is great for your wedding music needs. They show up ready, and that's what's needed when pressed for time. When you have a mariachi band, the music is covered. One less thing to worry about. One more thing to cross off your to-do list.
The beautiful scenery that accompanies the fall is magical. The arrays colors can't be matched by any artist. That will leave moments for you to remember. A band will leave an authentic feel that flows with the environment. And that makes all the more special.
Mariachi band tradition
Well, if we're going to mention scenery, let's talk and about mariachi band traditional Mexican outfit. Mariachi is a representation of Mexican folk music. It shows in their classic outfits with shining white border stitching and wide hats. That hats are internationally famous and provide a great scenery. Mariachi band of Tucson can be counted to bring spice and flavor.
The great thing is everyone can enjoy. All your music needs are covered from a romantic dance to a fiesta. No one will feel out place. Everyone will be dancing from young to old. Children love the band and will enjoy the festivities. It keeps them entertained.
Mariachi band to hire
Mariachi Alegre de Tucson is perfect for a fall wedding. They are the go-to guys for weddings in the Tucson area. They have the best reputation around and with failures prices. Always on time and great with the crowd. The September wedding to treasure always. With the summer coming to end. Fall is here and all you make your reservations. A live mariachi band with a good sound equals a great wedding. Book us today while we still have space on our calendar.