Christmas is less than 6 days away! You still may have time to book a Mariachi band for Christmas parties, possibly even Christmas Eve mass! To get you in the Christmas spirit and maybe give you some party ideas (because what's a good party without great
music
and amazing food?).
Mexican Dishes for Christmas 2018
Mexico is a country filled with great traditions and even better food! Christmas food is no exception to this rule! Here's a list of food traditionally served at or around Christmas.
Pavo: Like many other cultures, Mexico has a version of turkey for Christmas; stuffed, roasted and served with gravy. Pavo may also be served with mole sauce.
Esalada de Noche Buena: a salad containing oranges, grapefruit, jicama, radishes, lime rind and juice, yogurt, mayonnaise, honey, pomegranate seeds, pumpkin seeds, cilantro, and other seasonings.
Bacalao: Dried and salted cod. This dish is popular in Central and Southern Mexico. It becomes quickly available during the Christmas season in grocery stores. Some recipes call for this dried cod to be stewed with tomatoes, capers, olives, and potatoes.
Romeritos: These are small green leaves mixed with mole sauce and potatoes, often served with shrimp bread. The leafy vegetable used resembles rosemary.
Tamales: A major staple and common food in Mexican restaurants, tamales are sometimes served instead of turkey of bacalao. These cornmeal dumplings with various types of filling are very time-consuming to make—often making them reserved for special events like Christmas in large enough batches to feed an army.
Menudo: This tripe and hominy soup is often eaten on Christmas morning, prepared the night before. Pazole(hominy, pork or chicken, chile, garlic, and a garnish of lettuce, radishes, avocado, oregano, and lime wedges) may also be served.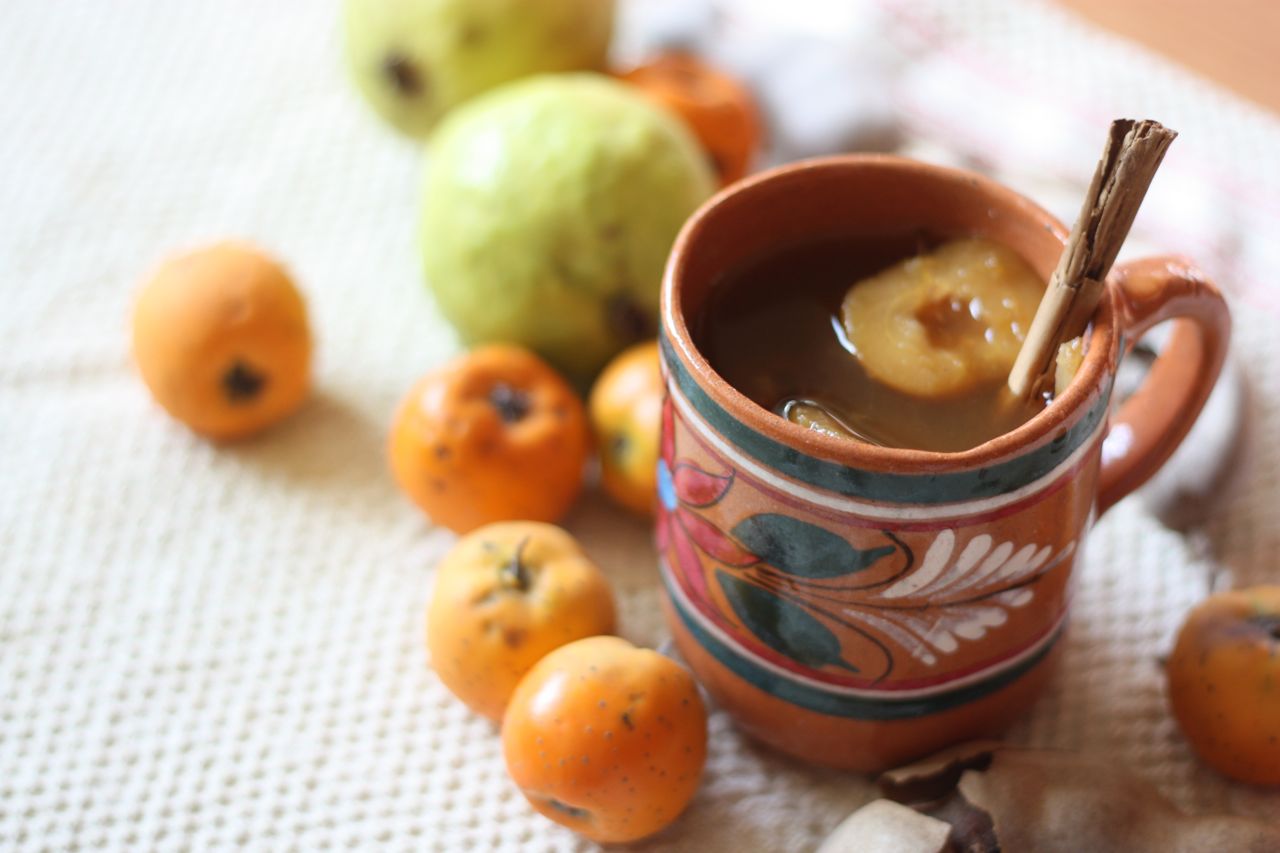 Ponche: This is a sweet hot beverage prepared using guava, apples, other fruit, sugar cane, prunes, and tejocotes. It is sometimes served with tequila or rum for older recipients of the beverage.
Buñuelos: This treat is similar to a sweet tostada. It is topped with sugar or dipped in syrup. Traditions suggest making a wish after consuming the treat and throwing the clay plate it was served on to the ground.
Rosca de Reyes: This sweet bread is served on January 6th, but it is often found around Christmas in bakeries around Mexico
Whatever you do this Christmas season (with what few days are left) be careful and treasure the time you have with those you love. Surround yourself with happiness and joy and remember the meanings behind Christmas. If you're having a big party or a small get together, feel free to call and reserve a Mariachi band. The sooner you call, the more likely the dates won't be booked. Traditional Mexican food plus traditional Mexican
music
will bring you back to memories of childhood, or teach you a little about the heritage of you, your loved ones, or anyone from Mexico or South America. Regardless of your background, race, color, or religion, Mariachi Alegre de Tucson will be happy to perform at your holiday parties!
t