A Quinceañera is a special and significant celebration in a young girl's life, marking her transition into womanhood. It's a momentous occasion that deserves careful planning to ensure an unforgettable experience. If you're looking to create a culturally authentic Quinceañera, we've got you covered! In this step-by-step guide, we'll take you through the process of planning a Quinceañera that embraces tradition, celebrates heritage, and creates cherished memories for years to come. Let's dive in!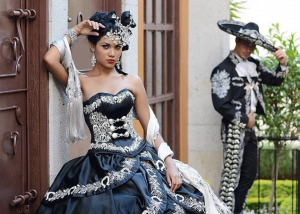 Step 1: Embrace Your Heritage
A Quinceañera is not just a party; it's an opportunity to celebrate your cultural heritage. Embrace your roots and choose a theme that reflects your traditions, such as Mexican, Puerto Rican, or Cuban. Research the customs, symbolism, and traditional elements associated with your heritage to incorporate them into your celebration.
Step 2: Set a Budget
Establishing a budget is crucial for planning a Quinceañera. Determine how much you can allocate to each aspect of the event, including the venue, decorations, attire, catering, and entertainment. Remember, it's possible to create a memorable celebration without breaking the bank by prioritizing key elements and getting creative with cost-saving options.
Step 3: Select a Venue
Choose a venue that aligns with your cultural theme and accommodates your guest list. Whether it's a community center, banquet hall, or outdoor garden, ensure that it reflects the ambiance you desire. Consider the capacity, location, amenities, and any cultural significance the venue may have.
Step 4: Design Invitations and Decorations
Design visually appealing invitations that reflect your cultural theme. Incorporate colors, symbols, or motifs that hold significance in your heritage. For decorations, use vibrant colors, traditional patterns, and thematic elements to transform the venue into a culturally immersive space.
Step 5: Choose the Perfect Dress
The Quinceañera dress holds immense importance. Select a gown that captures your style while incorporating traditional elements. From intricate embroidery to lace details, choose a dress that makes you feel like a princess on your special day. Don't forget to accessorize with statement jewelry and a tiara.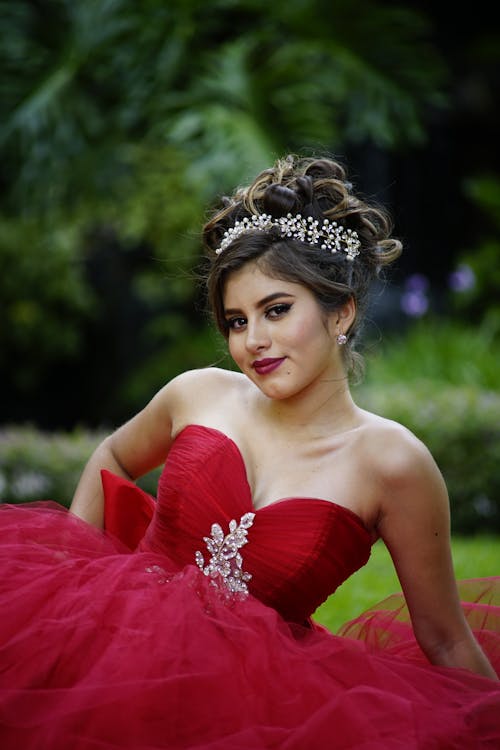 Step 6: Plan the Ceremony
The Quinceañera ceremony is a symbolic moment of transition. Consider incorporating traditional rituals, such as the Changing of the Shoes or the Presentation of Gifts to symbolize the journey from childhood to womanhood. Consult with family members, cultural advisors, or your community to ensure the authenticity of the ceremony.
Step 7: Curate Authentic Cuisine
Food plays a vital role in any celebration. Select a caterer or plan a menu that features authentic dishes from your cultural background. Whether it's Mexican delicacies, Puerto Rican specialties, or Cuban flavors, aim to offer a diverse and delectable culinary experience that represents your heritage.
Step 8: Add a Touch of Authenticity with a Mariachi Band
To truly elevate the cultural atmosphere of your Quinceañera, consider hiring a Mariachi band. Mariachi music is synonymous with celebration and is deeply rooted in Hispanic culture. The lively melodies and traditional tunes will create a vibrant ambiance that will have your guests dancing and singing along. A Mariachi band, like Mariachi Alegre de Tucson, can provide an authentic musical experience that will enhance the joy and cultural authenticity of your Quinceañera.
Looking for an exceptional Mariachi band for your Quinceañera in Arizona? Contact Mariachi Alegre de Tucson to add a touch of traditional Mexican music and flair to your celebration. Our talented musicians will create an unforgettable experience for you and your guests.
Step 9: Capture Precious Moments
Hire a professional photographer and videographer to document the highlights of your Quinceañera. These memories will last a lifetime, so ensure that every significant moment, from the preparations to the ceremony and the lively celebrations, is captured beautifully.
Step 10: Enjoy the Celebration
Finally, on the day of your Quinceañera, remember to savor every moment. Enjoy the fruits of your planning and preparation, immerse yourself in the festivities, and create lasting memories with your loved ones.
Planning a culturally authentic Quinceañera requires attention to detail, creativity, and a celebration of your heritage. By following these steps, you'll be well on your way to organizing a remarkable event that celebrates tradition, showcases your cultural identity, and embraces the significance of this milestone in your life. Cheers to an unforgettable Quinceañera!
If you're interested in learning more about the Quinceañera, read on.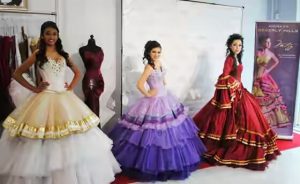 The Brief History of Quinceañera
The tradition of the Quinceañera has deep roots in Latin American culture and has been celebrated for centuries. Understanding the history behind this cherished event adds depth and meaning to the celebration. Let's take a brief journey through the origins of the Quinceañera.
The roots of the Quinceañera can be traced back to the Aztec and Mayan civilizations, where young girls underwent rites of passage to signify their transition into womanhood. These rituals often included spiritual ceremonies, teachings about their roles and responsibilities in the community, and festive celebrations.
With the arrival of Spanish colonizers in the Americas, Catholicism became intertwined with indigenous customs. The tradition of the Quinceañera evolved to incorporate Catholic elements, aligning it with the celebration of a girl's fifteenth birthday, representing her transformation into a young woman.
Over time, the Quinceañera ceremony expanded beyond religious significance and became a symbol of cultural identity, family values, and community ties. It is seen as an opportunity to honor and celebrate the young girl's coming of age while embracing the traditions and values passed down through generations.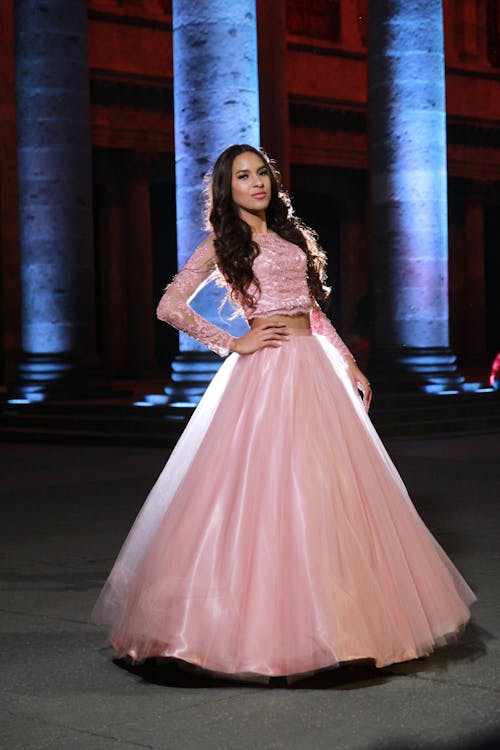 Today, the Quinceañera is celebrated not only in Mexico but also in various Latin American countries and among Latino communities worldwide. While customs and traditions may differ slightly from region to region, the essence remains the same – to honor a young girl's journey into womanhood.
The Quinceañera celebration typically includes a religious ceremony, a formal reception, and various symbolic rituals. These rituals often include the presentation of the Quinceañera to the community, the changing of shoes from flats to heels, the placing of a tiara or crown, and the dance with the father, known as the Father-Daughter dance.
Throughout the years, the Quinceañera has evolved to reflect the changing times while staying deeply rooted in tradition. It continues to be a significant milestone for young girls and their families, symbolizing values of faith, family, community, and cultural heritage.
As you plan your Quinceañera, remember that you are partaking in a celebration that has been cherished for generations. Embrace the rich history and cultural significance behind this milestone event, and create a memorable Quinceañera that honors your heritage and marks your journey into womanhood.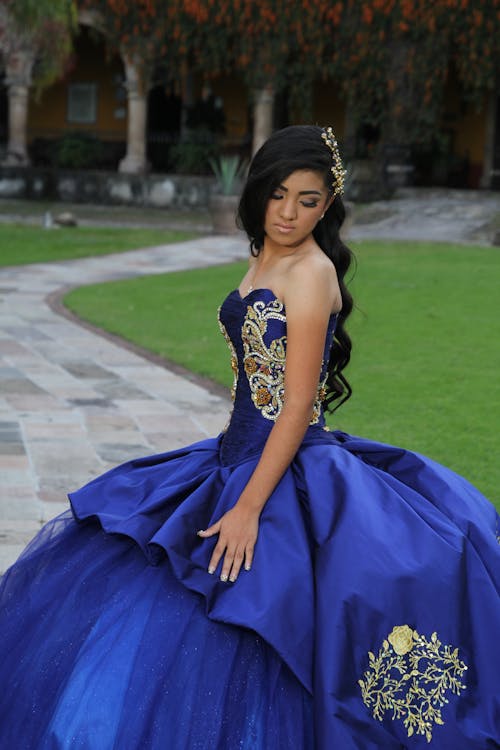 Elevate the Cultural Atmosphere with Mariachi Music
One way to infuse your Quinceañera with an authentic and vibrant cultural atmosphere is through the addition of a Mariachi band. Mariachi music has a long-standing tradition in Mexican culture and is synonymous with celebration and festivity. The lively rhythms, enchanting melodies, and soulful vocals of Mariachi songs will undoubtedly elevate the ambiance of your Quinceañera.
Consider incorporating a Mariachi band like Mariachi Alegre de Tucson into your celebration. With their extensive repertoire of traditional Mexican songs, talented musicians, and vibrant performances, they will bring an air of authenticity and joy to your event. Your guests will be swept away by the enchanting sounds of Mariachi music, creating an unforgettable experience for everyone.
Make your Quinceañera truly special by including the timeless tradition of Mariachi music. Contact Mariachi Alegre de Tucson to inquire about their services and ensure a memorable and culturally authentic celebration.
Now that we've explored the history of the Quinceañera and the significance of Mariachi music, you're well-equipped to plan a culturally rich and unforgettable celebration. Embrace your heritage, honor tradition, and enjoy every moment of this momentous occasion. Cheers to a magnificent Quinceañera!