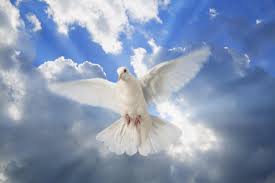 Many amazing things could happen in the summer months. We could be having fun as friends in one area of town but on the other side of town, another group of family and friends may be laying a loved one to rest. You may be that group of family and friends we are reaching out to right now.
Celebration of life, not mourning
As we've discussed before, Mexican tradition focuses on the celebration of life instead of deep mourning. While mourning is a natural and necessary step of grieving, we owe it to those who have passed to remember them fondly and celebrate their lives and achievements, not just wear black and gather in silence. Hiring a Mariachi is a wonderful way to include the celebratory feeling.
Any service which includes a Mass service can be improved with the right Mariachi group. Our set lists include songs for any occasion, even a funeral mass. While this is a celebration of life, there are still certain songs one expects for funeral services.
Hiring the performers at Mariachi Alegre de Tucson means you're hiring a professional group of respectful musicians who will work with you to make sure this service is the best it can be. Our beautiful music will resonate with guests and hopefully stir up memories of those who have passed in a positive light. Let us help remind you and the attendees of the wonderful things your loved one(s) have done in their lives and how each of them has been affected for the better because that person was in their life.
Welcome us into your family for a day to help send off a loved one to a better place. Funerals are for the dead, but they are also for the living. So keep that in mind.
How do you celebrate the passage of life?
It's a well-known fact that life isn't going to be a series of happy events and celebrations. Yes, life isn't a bed of roses. Hard as the realization maybe, a time will come in each and every one of our lives when we'll lose a loved one.
Death is a subject that has been investigated, debated, and very discussed by virtually every human culture. Despite our collective knowledge, it remains a mind-boggling mystery. This is one of the many reasons we humans celebrate the death of a loved one the way we do – profoundly. In Mexican communities, death is as important a stage in life as any other rite of passage we celebrate. This feeling goes as far back as to the Mayan and Aztec worlds. The casual and accepting attitude toward death is a part of being Mexican.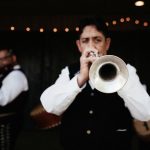 With the introduction of Catholicism, the old rituals combined with the church's beliefs to form a deeply spiritual attitude toward death. One of the holidays that is celebrated by Mexicans and Mexican Americans alike is the Day of the Dead. Westerners sometimes do not understand this day of remembrance and mistake it for an irreverent celebration. This is far from what it is meant to be, which is a day to honor those who are deceased. The celebration includes decorated and doll-like skeletons that play instruments, dance, and sing. This celebration is an affirmation of an afterlife and a way to ease the grief that they have experienced.
Most Mexican Americans are Catholic, and a funeral is a sacred part of life. Many friends and family members attend and honor the deceased, assisted through the mass by the priest. If the family lives in a rural location, the funeral might take place in the home of a family member. Again, numbers of friends and family members come to pay their respects and strengthen their connection to all who attend. In such a setting, the casket might be placed on a table or might be placed beneath burning candles and herbs. If the family lives in town, the wake can take place at a mortuary. Either way, the ceremony ends with a church mass.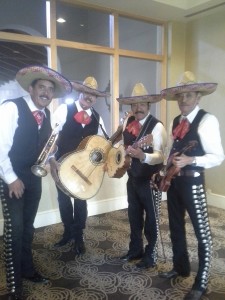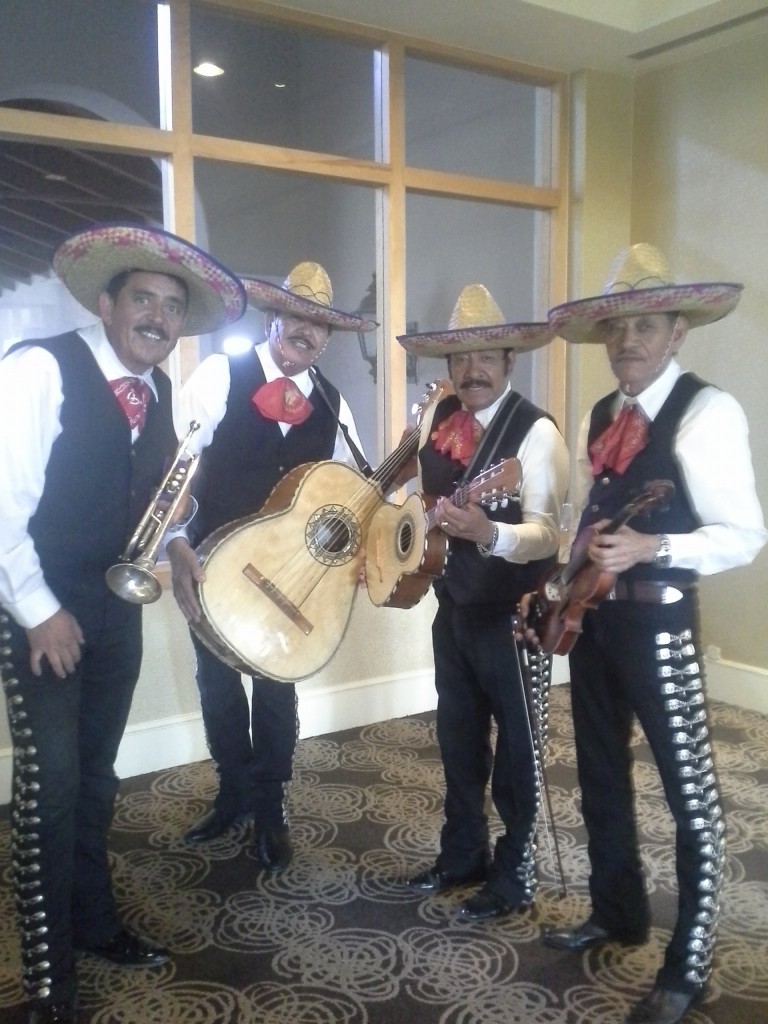 During the church mass, a mariachi band may play. This is a way to show respect and comfort the family of the deceased. Mariachi Alegre de Tucson follows in this tradition and is proud to offer this service to the family. It is with great care and much sympathy that they participate in this celebration of the beloved family member who has died. This has been a Mexican tradition for over 100 years.
The music of the mariachi band is one way to take away some of the pain and sorrow being experienced by the family. Mariachi Alegre de Tucson believes that their music also enables a connection between the older and younger generations. Many of the deceased are of the age to have been raised to the sounds of Mexican music. Mariachi Alegre hopes that their music is a demonstration to the young people attending the service that the life of the music, the spirit of the mariachi is a way in which the deceased can remain connected to his loved ones.
Other cultures, for instance, Italy celebrate the demise of a loved one in a similar manner. An excellent example of this custom can be seen in the iconic movie 'The Godfather'. If you've seen this movie, you have virtually witnessed the Italian funeral customs. This tradition is still in practice.
Call and schedule us to perform
Call to schedule our performers to attend any event you are planning, from holiday celebrations, birthdays, weddings, funerals, and more. We guarantee you'll be satisfied with our professional musical skills as well as our ability to connect with guests—unless you want us to just blend into the background, that is. Make any gathering a celebration of life with the vibrant, cultural, historical, and beautiful music of a professional Mariachi.
Thank you got sticking with us all of these months and for hiring us to make your parties, celebrations, and gatherings special. As long as people love and appreciate this beautiful type of music, it will live on forever, like the memories of those who are no longer with us. Nothing truly dies until no one remembers it, so let's keep the memories alive for generations to come!