Have you thought about hiring a Mariachi band to play at your parties?
What is
Mariachi
? Let's give you a brief rundown…
Mariachi
is famously known for its Mexican roots and traditions. Originating from small Mexican ranches and towns, particularly in Western Mexico,
Mariachi
came into the limelight early in the 16th century and has not exhibited signs of dwindling or waning. On the contrary, its audience has been quite taken with its melodies that it has gained wide popularity with the emergent of the media – social media and/or otherwise. Movie studios and radio stations popularized mariachi in Mexico and went further in doing so abroad.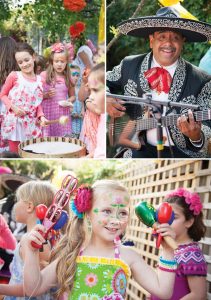 Today we find mariachi bands performing in almost every state of the United States. Mind you, the United States is just one out of the many countries of the Americas that have been touched by mariachi. At some point, you have played audience to mariachi bands performing and mostly in times of
celebration
. There's no doubt it inspired feelings of happiness, love, contentment, and bravery from you. To date, many tensed, and stressed-out nerves have been calmed and soothed owing to the influence of mariachi. Mariachi has also been known to comfort grieving families.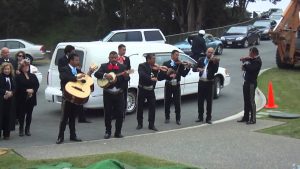 Mariachi
music
is one that moves and inspires emotion in its listeners. This has been repeatedly proven for over 400 years. Since the 16th century, mariachi has been inspiring emotions of love, romance, happiness, and adds to making people feel good about being part of something greater than themselves. Whatever the occasion you, a family member, friend, or colleague is celebrating, either graduation, a birthday
celebration
, quinceñearas, a party, a wedding, or even a romantic dinner, Mariachi Alegre de Tucson got you covered. Our bands have the perfect mariachi
music
for the occasion. We will infuse in your event a special touch of the Mexican tradition, mixed with harmonious string melodies, topping it off with mesmerizing solos; no part of you will be untouched when we are done. You can also recommend Mariachi Alegre de Tucson to a family member, friend, or colleague and they will bless you for it.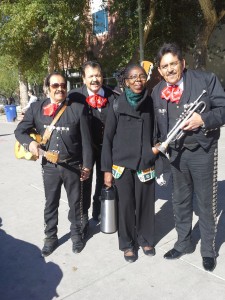 At Mariachi Alegre de Tucson, we love what we do. Do you know that feeling of euphoria you get for getting someone out of a tight and impossible spot? We get it too, in huge doses. That's what mariachi
music
does to us while we perform. Watching our
music
have such wonderful effects on our audience is one of life's greatest joys to us. You will get the same feeling watching your guests respond in such a manner. If you are not the dancing type, you will, at least, want to start tapping your toes. You will feel your insides start to bubble, and it will feel as if your heart is laughing. Maybe you could say that Mariachi singing and playing is contagious. You certainly will not be able to ignore it. In the old days, mariachi bands were made up of only men, and they wore black cotton pants and white cotton shirts, with a kind of farm hat made of straw. Today they wear beautiful cowboy suits with silver buttons and a black hat with a broad, flat brim. Today, there are often women in mariachi bands. We hope that for your next event, celebration, party, festival, or fiesta, you will remember the Mariachi Alegre de Tucson, and allow us to assist you in making your gathering a joyful one. As George Bejarano likes to say, "We know how to get a party going". From that first guitar strum to the last note on the trumpet, your guests will be delighted and invigorated by this wonderful time together! As previously mentioned, all of us from Mariachi Alegre de Tucson love what we do and are more than excited to be hired to perform for your listening pleasure. You can tell the band ahead of time if you have any special requests, or your guests can ask for special songs at the reception. Either way, Mariachi Alegre de Tucson has been making weddings beautiful and exciting for a long time.
Call now
to ensure that you get this talented and experienced band reserved for your special date.  Your wedding will be all the more special with Mariachi Alegre de Tucson.
Book Your Mariachi Band Today
Call (520) 981-3459