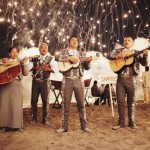 Summertime is the time of year when many brides choose to schedule their weddings. The weather makes it easy to stage an outdoor event if that is what the bride chooses. But even an inside service could easily flow to an outside reception, with special lighting, candles, dancing, eating, and toasts.
Hot, Hot Summer Weddings in Arizona
Yes, the daytime temperatures will be hot. Native Arizonians have adapted pretty well to the high summertime temperatures in the desert. But brides may want to follow some of these tips when creating their perfect wedding celebration.
The time of day that you plan to have your wedding can make a very big difference in the comfort level of your guests. There are some traditional times that most marriage ceremonies take place. But for a summer Arizona wedding, you might consider an early morning starting time or late afternoon.
You might even give paper parasols or beautiful paper fans to guests as a small gift, to shade and cool participants. When evening comes, the temperature in Arizona becomes even more pleasant. You might consider serving frosty beverages before, during, and after your ceremony. Lovely punch and fruit drinks, cocktails, or "mocktails", with colored straws to match your wedding theme could be a delicious, cooling, and festive addition to the affair.
When planning your reception menu, think cool salads, colorful fruit canapes, ice cream stations, and lots of cold water. Food, appetizers, and desserts should all be cool and refreshing. Luckily, the intense heat of the sun is a dry heat, with no humidity. So shade can make a huge difference in the temperature you are experiencing. Make sure your venue has shade trees, a pavilion, or a covered patio.
Make plans to have water, bottled or otherwise, available at all times. Get the word out to your guests that hydration is of utmost importance in this part of the country.  Folks will get busy with the ceremony and all the activities attached to the festivities and may forget to drink their water.
Guests should receive frequent reminders to drink, drink, drink. Most Arizona outdoor venues have evaporative coolers available. These add a mist component to the outdoor fans and do a good job at keeping friends and family comfortable.
Entertainment to create the perfect Wedding atmosphere
It probably goes without saying that great entertainment will keep your guests' minds off the heat. In Arizona, one of the most popular forms of wedding music is the Mariachi Band. George Bejarano of the Mariachi Alegre de Tucson and his crew have been entertaining at weddings for well over 30 years. They know how to make wedding guests have fun, but most of all, they know how to make the bride happy.
From the festive tunes that get everybody out on the dance floor to the beautiful serenatas sung to the bride, you are going to be glad that you included Mariachi Alegre at the party. You can tell the band ahead of time if you have any special requests, or your guests can ask for special songs at the reception. Either way, Mariachi Alegre de Tucson has been making weddings beautiful and exciting for a long time.
Call now to ensure that you get this talented and experienced band reserved for your special date. Your wedding will be all the more special with Mariachi Alegre de Tucson.
Book Your Mariachi Band Today Call (520) 981-3459
What Should You Know About Mariachi Music?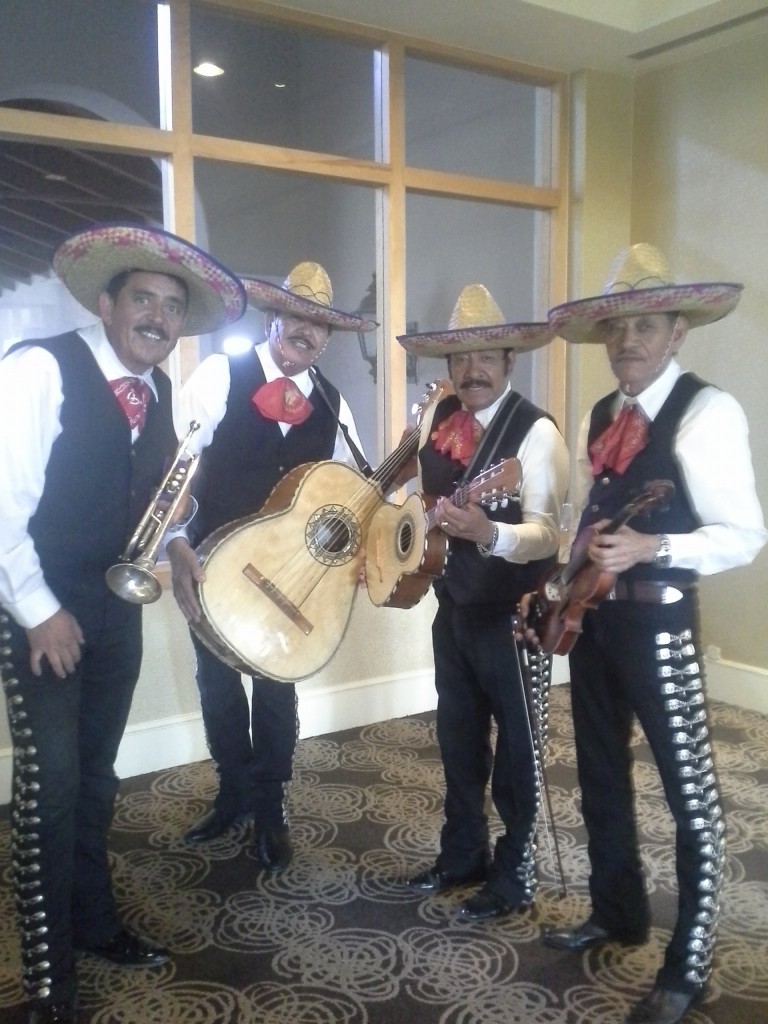 Back when it all started, Mariachi was dance music. Zapateado – a Spanish technique – was the dance technique originally associated with mariachi. This dance technique involves striking the floor with the heels of feet or shoes. The striking is performed in sync with the song or it'll sound discordant.
We all know mariachi originated in Mexico. However, there's a place – a plaza – in Mexico City that's best described as the Centre for Mariachi Music. It is the Garibaldi Plaza. A wide array of Mariachi musicians are seen promoting themselves in the hopes of scoring a performance gig with passersby. Sometimes they can be seen approaching.
The Beginning of the 20tg century marked an important phase in mariachi music. Courtesy of the media, mariachi now represents Mexico.
They were various styles if Mexican folk music. One of the styles is called "Son". It's from a regional style of Son folk music that Mariachi evolved which has gradually spread past the Mexican border.
Mariachi music has inspired and featured in different TV shows and blockbuster movies. One of these such as Jerry Maguire, El Mariachi, Desperado, and Once Upon a Time in Mexico.
Contrary to popular belief, Mariachi bands don't hang around in restaurants, wait for a couple to argue, and jump to the rescue with their music. That's just silly.
Folks who love a mix of Mariachi and Metal are going to be excited by this news. There are Mariachi bands that combine both types of music.
Mariachi songs are suitable for all occasions and events. From the celebration of Holy Matrimony to Funerals, mariachi music has you covered.
There are mariachi songs for every occasion. These songs will bring up the stir the right emotions in your guest, and set up the mood required for any occasion.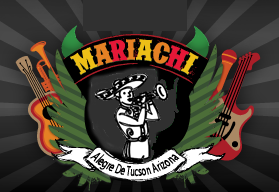 Some Facts About the Mariachi
The mariachi originated in Jalisco of Mexico in the 19th century. Over the years, it has extended into other countries particularly the United States of America. We owe its presence to the Mexican immigrants. Mariachi bands are not really known. But of course, they are recognized by their unique musical rendition. Observers are often moved to tears by the emotional rendition of a band. An outstanding fact readily observed is the dramatic nature and overall authenticity of the band. Let's see some interesting facts about the mariachi.
An Intangible Cultural Heritage
Yes, the mariachi made it to the intangible cultural heritage list. You may not have known, but with a band so authentic, it doesn't come as a surprise that it will be singled out and placed on that list by UNESCO.
Long-standing Function of the Mariachi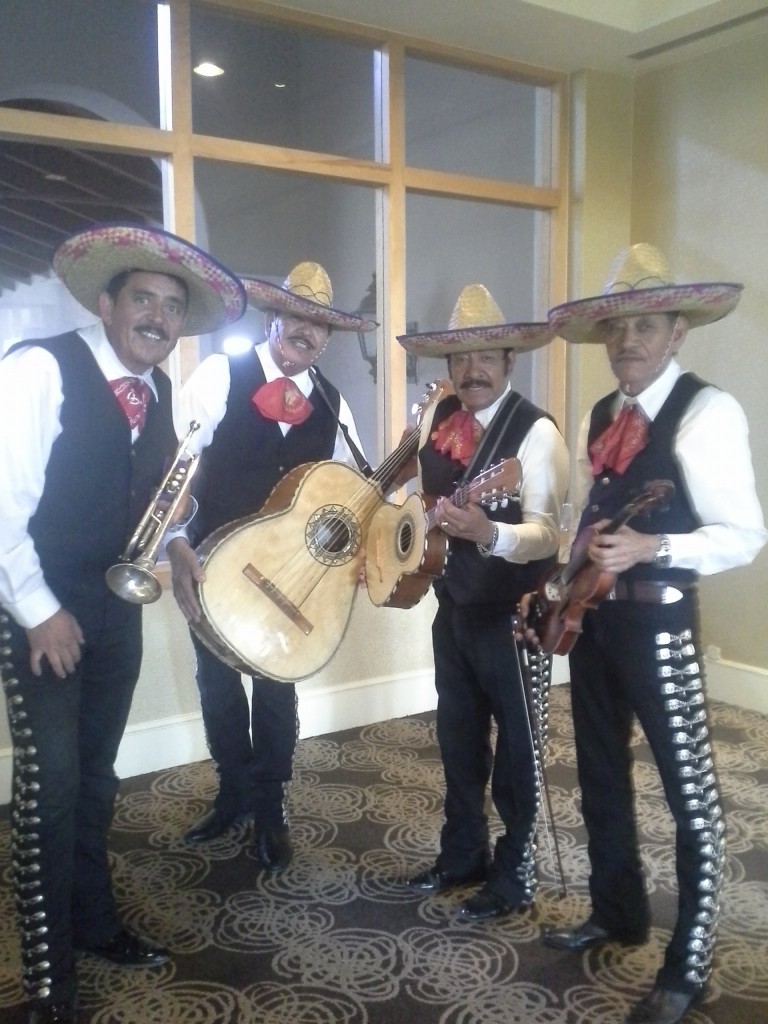 Romance is a spice of life. A very important function of the Mariachi is to serenade a gentleman's sweetheart. This act is rooted in the Mexican culture where young males and young females are kept apart from one another. So, if a young man was interested in a girl, he would hire a mariachi band to serenade his beloved. That is some sort of musical love note. Sounds like some rustic romance right?
Instruments the Mariachi play
The instruments the mariachi play are:
The violin
The guitarŕon
The guitarŕa de golpe
The vihuela
Guitar
Trumpet
Harp
You Can Invite Mariachi Bands to These Events
The mariachi can perform on lots of occasions. We can perform on Mother's Day, mass, birthday parties, weddings, and general fiesta. If you have an occasion and you want to use the mariachi as your music band. Set a date and inform us at Mariachi Alegre de Tucson and we'll be there at the exact time looking sharp in our well-fitted suit and silver buttons.