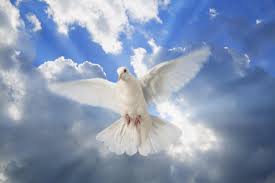 It's August, which means Summer will be ending before we know it. You may want to schedule the bautizo for your little one at the end of the summer before school gets back (or gets too involved) and once wedding season is over! There's no need to compete for attendance, so choosing late summer or early fall may be a great way to increase your attendance rates so you can share this special time with those closest to you.
Today we'll talk a little about planning your baptism, including booking entertainment!
-Cheap, traditional, and entertaining music with a Mariachi! Our performers would love to help make this day even more special with our mariachi services, so bring the loved ones together and celebrate your South American heritage the right way!!
-Choosing a Church! If you don't attend a church regularly, ask friends and family if their churches offer baptisms. Some churches may be pretty booked for specific weekends or they try to avoid baptizing children whose family does not attend the church, so finding the right church can be hard if you don't have a way in. Try to find one that will easily hold your guests and, if possible, one that doesn't have other baptisms scheduled for that day.
-Decorations! Many parents opt for light colors, often blue or pink with white. This type of color scheme is usually fairly cheap to obtain the decorations, since white, blue, and pink are common colors for place settings, balloons, flowers, ribbons, and more. Simple decorations are probably best to avoid taking away attention from the little one you're welcoming to God.
-Invitations! Keep them simple in design; include information like what time the general church service is, the name and address of the church, the name of the parents, god parents, and child. Including pictures is also a wonderful way to make the invitations pop!
-Allow time before and after the ceremony to allow guests to see the baby. This is why a lot of families opt to have a small party after the ceremony to exchange gifts, pass the baby around, take pictures, eat, and have fun. This is a great time to have a Mariachi perform to keep spirits and moods high after a long morning of church.
-Party Favors! Your guests will love a small framed picture of the baby in the baptism outfit to help them remember this very important date. This isn't so say everyone who attended needs a parting gift, but close friends and family would greatly appreciate such a sweet gesture.
-Have fun, and don't stress. This is a beautiful occasion, so if everything doesn't run perfectly and smoothly it won't be the end of the world, the important part is ensuring you do what you went there to do, dedicate the child to the eyes of God.
Have a wonderful weekend, everyone.