With Fall in full effect, sometimes we're reminded ab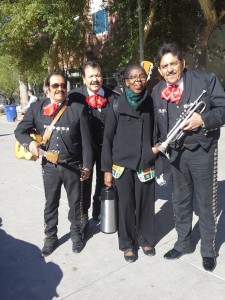 out death—since Fall is commonly associated with leaves and plants dying. Instead of thinking about it as an end, most Mexican families see a funeral as a time to celebrate life! Keep Fall happy by adopting this philosophy for all things! Fall isn't about sadness and cold and death—it's about the new things that are to come and remembering the beauty of what once was. Remember how beautiful the trees were a few months ago as you remember your loved ones who have passed onto the other side fondly.
Entertainment isn't usually the first thing on a list of things to plan for a funeral, and it often gets neglected all together. If you're choosing the "celebration of life," option instead of the morbid and depression standard Western funeral, a Mariachi may just be the way to memorialize those who have left this plane of existence.
Our Mariachi have appropriate dress and set lists for funeral mass services as well as wakes, viewings, receptions, etc. Let the beautiful music remind you of happy memories and help you build new memories with those around you.
Consider us for your Mariachi needs for funerals (and many other gatherings) because we will always honor your wishes and conduct ourselves in a professional way. We treat our clients like family and we'd love to help you remember your loved ones with honor, respect, dignity, and some amazing music.
Throughout Fall and Winter we often offer special deals and we always beat the competitors prices for in-city (Tucson) prices for bookings. We are able to perform for any service outside of Tucson but additional fees are required.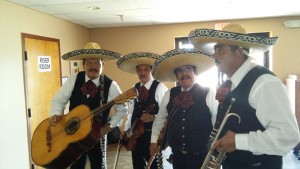 We understand mass services for nearly all services, from baptisms to funerals and everything in between. The deep involvement of the church in Mexican culture makes it a must to understand, respect, and appreciate the church and all of those involved. If you're requesting a Catholic funeral, Christian funeral, or any religious or non-religious service for your loved ones who have passed on, we will conduct ourselves with composure and we will ensure this day is as you wish.
We hate to hear of sadness and sorrow that comes with funeral planning, but we hope we can put a few smiles on faces as you dance with loved ones who are still here and as you remember everyone who has had a positive influence in your life (those still with us and those who are no longer of this earth).
Stay tuned for information about bookings, holidays, party ideas, and more from Mariachi Alegre de Tucson. Give us a call or check out or Contact page for information about scheduling, pricing, and more.