Having great fun in the Mexican way shouldn't be so difficult. A Mexican party can be lively and bubbling. Mexicans are friendly and warm people. It is easy to see that when they are partying.
If you are looking to have a classic Mexican party, be deliberate about the music, decoration, and food. You do not have to break the bank to have a grand party. Rather, you can have an amazing Mexican party on a budget.
Venue
The venue for a typical Mexican Party is an outdoor setting. You could use your back or front yard, or the local park. However, if the weather is not favorable, you could have an indoor Mexican party that would still be amazing.
Decoration
The first thing you would notice about a Mexican Party is how colorful it is. The décor for your party needs to be colorful and festive. Use vibrant colors to get the right effect. Decorate the tables with brightly colored flowers.
Also, add colors like green, white, and red. They are the national colors for Mexicans and would resonate with your guests.
If you are going for a festive look, consider colors like turquoise, bright yellow, fuchsia, tangerine, and purple. But if you want a subtle look, colors like lavender, pickle green, coral, pastel pink, gold, and tiffany blue would serve.
You can also play with colorful decoration pieces, ribbons, cardboards, signs, and symbols, etc. Let your creative juice flow! Use a white, black, or beige background for the party. It will make the colors and decorations pop.
Food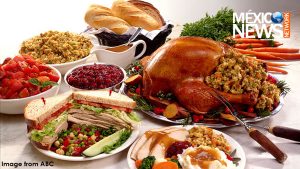 Mexican foods are simple. Tacos, meat, enchilada, salsa, and tortilla chips are common in a typical Mexican party. Salads with dressing, a dish of roasted pumpkin guacamole, can also add flavor to the menu.
What's a party without dessert? Throw in a flavored cake and other desserts and your guests will have a great time.
For drinks, serve margaritas or Mexican beer. You could also have tequila, non-alcoholic beverages like water, lemonade, and lime juice.
Invitation
Plan your guest list ahead of time. You would need to invite the number of persons that your venue and budget can accommodate. Also, send out the invites at the right time.
If you send out the invites too early, people might forget about your event before it gets to the date. If you send it in too late, they might have other plans already for that date.
Party Games
You cannot have a memorable Mexican party without bringing in the games and fun moments. An ice breaker game at the beginning of the party would be a great start. The pinata game is always a Mexican party's favorite. Throw it in!
Outfit
As the party host, your outfit should depict the theme of your party. Your Mexican party needs you to dress the part and look Mexican. Have fun picking out a Mexican outfit for yourself.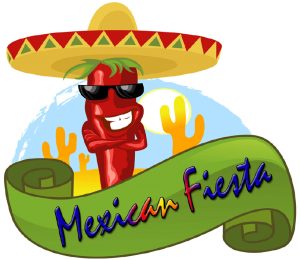 Party Favors
Have colorful decorative pieces that you hand over to your guests as they arrive. The sombrero hats in different colors are great. It will give all your guests the Mexican look and add to the overall look of your party.
A Mexican party is incomplete without Mexican music. Add more life to the party by bringing in a mariachi band. The band will serenade your guests with great Mexican music. They wouldn't forget your party in a hurry.
No matter what you are celebrating, the right mariachi music will set the tone for it and make it an enjoyable event. Get a mariachi band in Arizona for your Mexican Party.