As another birthday approaches, it will be a great time to celebrate yourself with family and friends. One sure way to have fun at your birthday party is to have a mariachi birthday party. Infusing the energetic feel of the mariachi musicians into your party will make the day unique.
What Do Mariachi Bands Do?
Before now, mariachi bands were Mexican musicians who played music on the street. Nowadays, we have mariachi bands playing at birthday parties, weddings, and other events.
The mariachi band usually comprises 3-9 musicians. The musicians play several stringed instruments such as the guitar, violin, accordion, and trumpet. They also sing along as they play the instruments.
The band will bring their instruments and set up before the event starts. They also provide their costumes and would change into them before your guests come through. 
A typical performance comprises several sets of 45 minutes each. However, this would largely depend on the arrangement between you and the band. You could have a set of 60-90 minutes if you like. It's for you to decide what works best for your party.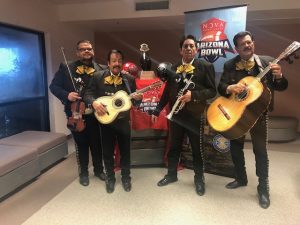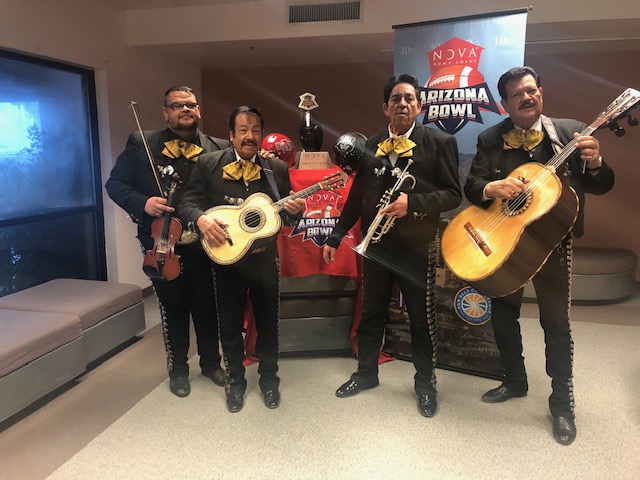 The mariachi band adds a special effect to your party as they wander among your guests and play songs that light up the occasion. It brings the music and the musicians closer to the people, and creates an atmosphere that is better experienced than imagined.
You will not be the first to have a mariachi band at your birthday party. Mariachi bands play at birthday parties and ensure that guests have a great time. 
What to consider before hiring a mariachi band
Before hiring a mariachi band, you must consider the experience of the band and their track record. You need a band in Arizona that will not disappoint you on your special day. Rather, they would give you and your guests quality entertainment.
A great way to know about the band's performance is to check the reviews that other persons have given about the band. You need a band that is competent, experienced, and reliable for you to have a hitch-free mariachi birthday party.
Also, you need to check out the quality of their equipment. It is important to note the equipment because it will influence the quality of the music they will produce. Ensure that the band uses professional equipment for their performance before you hire them.
You also need a place where the mariachi members can change into their performance clothes before the event. Usually, they come in plain clothes since they have to set up their equipment before the event to run a soundcheck. 
After all the set-up, they would need to change into their performance clothes and look the part. They wear classical Mexican outfits with big sombrero hats, bringing Mexico to you in Arizona.
The musicians are also part of your guests and you would need to arrange for food and drinks for them. After performing during the event, they would need to refresh themselves with food and drinks.
Mariachi bands need space to perform
The mariachi musicians are not static musicians. They move about a lot within the crowd as they play. So, if you are hiring a band for your birthday, it should be in a space that is big enough to accommodate this activity.
However, you could make certain adjustments and ask for the number of musicians in the band that your space can comfortably contain. If you are ready to go all out for the party of your life, you could further spice it up by having folk dancers in the mix. 
Songs to request from your mariachi band for your birthday party
A mariachi band has hundreds of songs in their repertoire. The songs they play could be romantic, upbeat, energetic songs, or rancheros. They sing about a lot of themes including love, hurt, sorrow, victory, honor, family, etc. There is always something in the bag for you to have a grand birthday party with a mariachi band.
The thing about having a mariachi birthday party is the richness of culture that envelopes your party. Through their songs, they tell beautiful stories about the Mexican people and their history. If you are a lover of Mexican culture, having a mariachi birthday party will give you that ultimate feeling and make your day special.
If you are having a themed birthday party, inform the mariachi band and let them show you the list of songs they have on it. That way, you can select the songs you want them to play.
Even when it is not a themed party, a mariachi band would have a demo music CD that you can listen to and pick out the songs you would like for your party. They always have the right songs for every occasion, so you would find what suits your style.
The mariachi band are very adventurous people. If you want a song that they don't have, they can learn it and play it for you. It would also surprise you that their version of the song would be more entertaining than the original.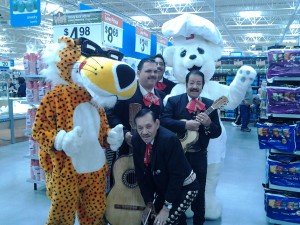 How much does a mariachi band cost? 
The cost of a mariachi band would depend on the experience and number of band members, the location, and the number of sets you want them to perform. For a performance of five musicians in Tucson, you could get a deal of $275 per hour. In the Tucson suburbs, the same performance could go for $300.
Out-of-town rates also differ. Ultimately, the number of musicians you want to have and the duration of the performance would also influence the cost of the band.
You hire a mariachi band by booking their services. You could book them directly or through an agency. In Arizona, getting your mariachi band is straightforward. All you need to do is visit their website.
Conclusion
Having a mariachi band adds spice to your event and makes it memorable to your guests. Who wouldn't remember a party with beautiful music serenading them? Music determines to a large extent whether your guests will enjoy your party. Hire a mariachi band and have the mariachi birthday party of the century in Arizona.