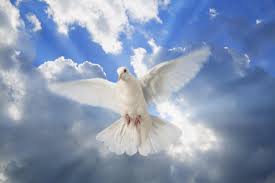 This summer we focused a lot on Quinceañeras, weddings, reunions, baptisms, and holidays. But we'd like to take some time to remind all of our wonderful website guests and blog readers that our Mariachi services pair well with even the most somber of events. No one anticipates planning a funeral. But hiring us to perform can take care of several steps of a funeral.
Celebration of life, not mourning
As we've discussed before, Mexican tradition focuses on the celebration of life instead of deep mourning. While mourning is a natural and necessary step of grieving, we owe it to those who have passed to remember them fondly and celebrate their lives and achievements, not just wear black and gather in silence. Hiring a Mariachi is a wonderful way to include the celebratory feeling.
Any service which includes a Mass service can be improved with the right Mariachi group. Our set lists include songs for any occasion, even a funeral mass. While this is a celebration of life, there are still certain songs one expects for funeral services.
Mariachi for Funeral Mass
Hiring the performers at Mariachi Alegre de Tucson means you're hiring a professional group of respectful musicians who will work with you to make sure this service is the best it can be. Our beautiful music will resonate with guests and hopefully stir up memories of those who have passed in a positive light. Let us help remind you and the attendees of the wonderful things your loved one(s) have done in their lives and how each of them have been affected for the better because that person was in their life.
Welcome us into your family for a day to help send off a loved one to a better place. Funerals are for the dead, but they are also for the living. So keep that in mind.
Call and schedule us to perform
Call to schedule our performers to attend any event you are planning, from holiday celebrations, birthdays, weddings, funerals, and more. We guarantee you'll be satisfied with our professional musical skills as well as our ability to connect with guests—unless you want us to just blend into the background, that is. Make any gathering a celebration of life with the vibrant, cultural, historical, and beautiful music of a professional Mariachi.
Thank you got sticking with us all of these months and for hiring us to make your parties, celebrations, and gatherings special. As long as people love and appreciate this beautiful type of music, it will live on forever, like the memories of those who are no longer with us. Nothing truly dies until no one remembers it, so let's keep the memories alive for generations to come!