Cinco de Mayo
Americans have adopted Cinco de Mayo from our Mexican friends across the border, and have made it into the U.S. version of a huge fiesta for the sake of a fiesta. Actually, as many already know, the holiday is a day for Mexicans to celebrate the Battle of Puebla. The battle occurred because Mexican soldiers were fighting against French troops for a claim to the Puebla de Los Angeles. The Mexican troops were successful in seizing the city and the date of the victory was May 5, 1862, hence the name Cinco de Mayo.
Ideas for your Cinco de Mayo wedding
Since the U.S. seems to love this holiday, perhaps there are brides who would like to duplicate this festivity in the theme of their weddings. Turning the whole affair into a festival might be just the ticket for some brides-to-be. Imagine having these sorts of additions to your wedding: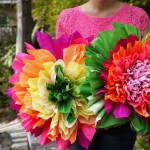 Bright colored paper flowers would be perfect.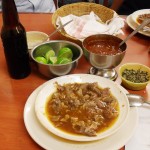 Mexican food is a must and will be enjoyed by all.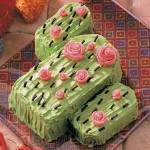 A cake in the shape of a cactus will be a scene-stealer. And, of course, the most important of all, Mariachi Alegre de Tucson.
Another idea that is very popular for today's weddings is a photo booth. Imagine having props available to make the pictures more fun. You could include a photo booth that will delight your guests.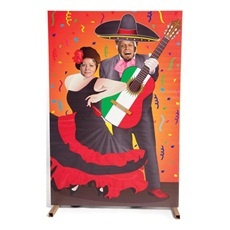 All these touches will make for not only a beautiful wedding but also a wedding you and your friends and family will always fondly remember.
When you include Mariachi Alegre de Tucson, you will be getting a band of great acclaim. They have even been invited abroad to share their authentic music with those who may have never been able to hear it, except for Mariachi Alegre de Tucson's visit to their country.
As many of you already know, it is the business of a Mariachi Band to keep the party going. One of the trademarks of the mariachi is that they will take requests, and Mariachi Alegre de Tucson has hundreds of songs in their repertoire. Some of the most common wedding songs for the mariachi band are Que Bonito Es Amar, Celito Lindo, La Bamba, La Paloma, El Balaju, La Varca De Oro, El Guaco, Thunderball, and La Adelita, to name but a very few.
And, something magical happens when the band begins to play. Mariachi will cause your guests to suddenly get out of their chairs and begin to dance. It never fails. They can't help themselves. For most brides, the best part of the wedding is that her guests have a good time, that, along with wanting to be the prettiest girl at her own wedding. Well, it's difficult not to have a great time at a wedding which includes the ingredients we have talked about.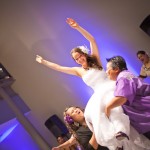 Mariachi Alegre de Tucson can play very festive songs and get the room jumping. But, until you have heard the band play a beautiful Mexican love song, especially for the bride, you have never seen a bride and her mother cry such tender tears.