Mariachi Alegre de Tucson is a Mariachi Band based in Arizona. They have been in the business of performing awesome Mariachi music in parties, serenades, funerals, baptismals, quinceaneras e.t.c. For over 40 years, they've perfected their art and know over 2000 songs to perform on request.
With reasonable pricing, punctuality, and world-class Mexican folk music performance, Mariachi Alegre de Tucson has become very popular over the years.
Today, we want to let you know that you too can involve us in your events. That is if you haven't already. Because if you have, you would already be convinced you want us at your next Mexican-themed event.
Fiesta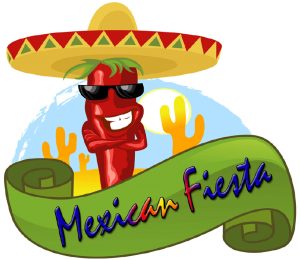 In Mexico, when there is a celebration, it is called a Fiesta. Just like parties in the United States, a fiesta has music, dancing, good food, colorful decorations, and celebration. A festival or holiday can be called a fiesta, as well. In Mexico, some of the holidays are statutory, which means everyone who works gets the day off.
These holidays usually have to do with the founding of the nation of Mexico. Civic holidays have to do with anniversaries, days of remembrance, and days to honor the country's symbols. In addition to the civic and statutory holidays, there are, of course, religious festivals.
Parades, Costumes, Parties: Carnival!
These are dates that are important to the Catholic church. In all festivals, there is a time for parades, dancing, music, and fireworks. Also, the parades are called street processions, or, in Spanish, Posadas. There is also a time of year that is called Carnival. During this time there are parades, costumes, parties, As you can see, the fiestas in Mexico are great fun and they come around very often. There aren't quite as many fiesta times here in the United States. But, there are many parties, graduations, celebrations, and weddings.
Parties
If you want your next party to be off the charts, think about adding a mariachi band to the mix. You'll be glad you did. The mariachi band adds a new level of celebrating to the party. In most mariachi bands there are some guitars, a trumpet, some violins, and lots and lots of singing.
Get the dancing shoes on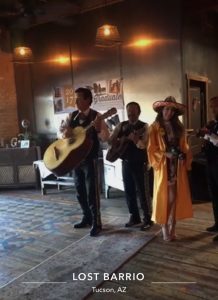 Now, we don't want you to think that a mariachi band is shy. We don't want you to think that a mariachi band is timid. Let's just say that when a mariachi band begins to play, you can hear them loud and clear. You not only hear them, you immediately want to get up and start dancing. If you are not the dancing type, you will want to start tapping your toes. You will feel your insides start to bubble, and it will feel as if your heart is laughing. Maybe you could say that Mariachi singing and playing is contagious. You certainly will not be able to ignore it.
In the old days, only men made up mariachi bands. And they wore black cotton pants and white cotton shirts, with a kind of farm hat made of straw. Today they wear beautiful cowboy suits with silver buttons and a black hat with a broad, flat brim. Today, there are often women in the mariachi bands.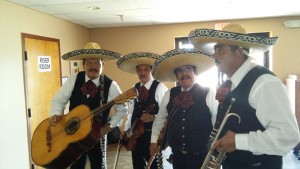 Mariachi Alegre de Tucson
We hope that for your next event, celebration, party, festival, or fiesta, you will remember the Mariachi Alegre de Tucson, and allow us to assist you in making your gathering a joyful one. As George Bejarano likes to say, "We know how to get a party going". From that first guitar strum to the last note on the trumpet, we will delight your guests and invigorate them with this wonderful time together!
In last week's article, we said that all of us from Mariachi Alegre de Tucson love what we do. We want to perform for you with our usual excitement and thrill. That remains 100% true.