Just like other businesses, Mariachi Alegre de Tucson is a business with aims to profit. Every member of our band is part of a family with responsibilities to shoulder. Why do we say this? We say this to let you know that haggling is something we don't engage in; our prices are fixed and depending on the kind and quality of service you will receive, are very reasonable. Keep reading to see how we go about this.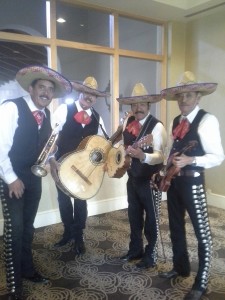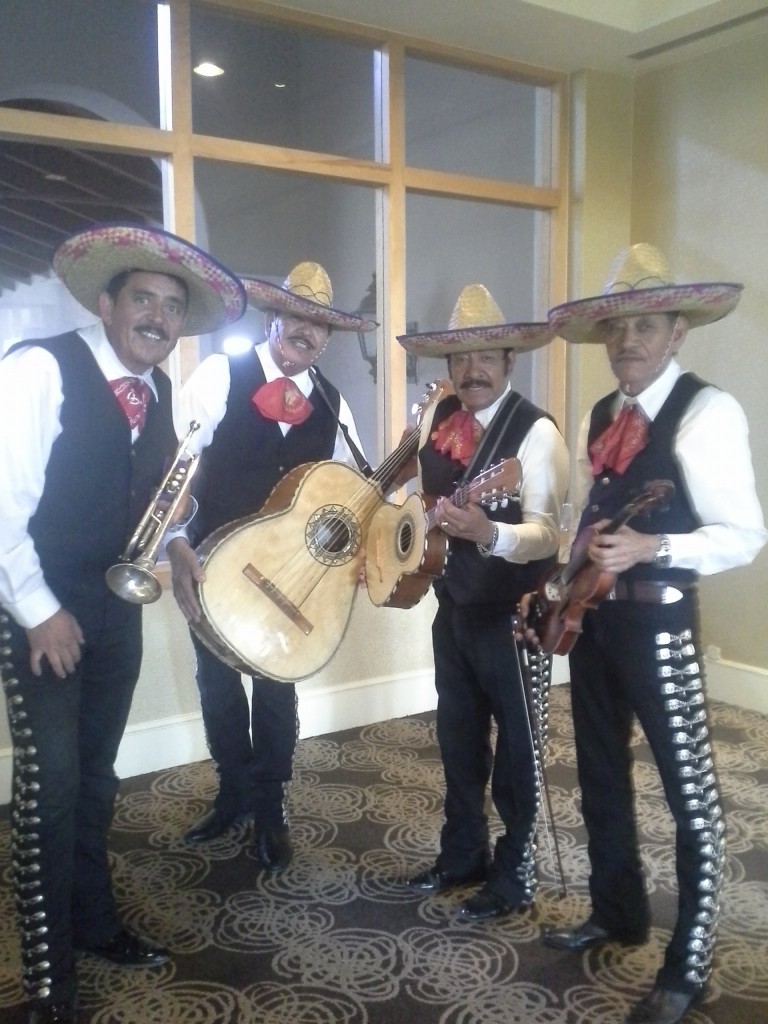 People often ask questions like "Why can't you play for free?" Or "Are you sure you can't do it for $40 less?" Our rates have increased, but that is partly due to inflation. Thirty years ago we charged a base rate of $160, but with the inflation of the dollar as well as the prices for gas, food, materials, instruments, and more, we had no choice but to raise our prices a little. For a one hour performance, our Mariachi are making $50 per member. This includes the half-hour or more for preparation (not counting rehearsal of our repertoire and maintaining instruments, clothing, etc) and at least half an hour for travel. This is why we charge extra for out of town gigs to account for the extra travel time and cost. If you are in town, we usually do not charge for travel, so the gas and travel time is coming out of our wallets.
In the beginning, we donated our time to a Catholic Church for 10 years, free of charge. This helped us gain a reputation for our quality and kindness. Periodically we will play certain functions (like carnivals, church fiestas, and civic functions) for more exposure and publicity, but with our experience, it only makes sense for us to take a step back to let new groups have their chance to gain some notoriety performing for little to no money. Asking anyone to perform a service free (especially when it's their career) can be harmful. Would you ask a doctor to perform a surgery for free? Would you do your job for free regularly? Would you ask your grocery clerk for a free cart of groceries—and mean it? Think about that the next time you try to haggle for free entertainment.Capture – You Get What You Pay For!
What makes us different from juvenile groups? Why are we worth the payment we are asking? Here's why!
Experience
Our extensive repertoire coupled with our professional quality means you are always getting your money's worth. Our performers can read a crowd and are willing to take photos, participate closely with guest, and know when to stand back.
Good Business Practices
We make a concerted effort to answer all calls, voice mails, and messages regarding bookings. We follow-up on inquiries for potential business, and we will contact clients to offer our thanks and gratitude for being hired. We understand that a little bit goes a long way and we want you to feel like friends and family. We are professional and respectful to everyone.
Punctuality
For 40 years we have taken pride in our quality as well as punctuality. When the entertainment is late the entire party suffers! If we aren't early, we're late!
Cheaper isn't always better
If you are paying less for a Mariachi group, they may take advantage of that and take extra breaks, stop in the middle of the agreed upon performance time to tune or try to slack off and eat the food and drink the beverages for your guests (regardless of previous instructions). The mentality of this thinking is "I'm not getting paid what I'm worth, so I'll do what I think is worth the pay."
Time Killing
This concept can ruin a party. We know how to make sure the client gets their money's worth from us and our entire performance is meaningful and heartfelt. We aim to please.
Have you been convinced of the quality of service you are paying for and why our fees can't be bargained with? Are you interested in hiring us? Did our previous performance not meet your expectations? Do you want to make booking inquiries? Contact George for all your info or complaints. We have never taken advantage of our customers and are not about to start it with you.