A brief history…
Before the Spanish arrived Mexico, the indigenous Peoples created music for their religious events using rattles, drums, reed and clay flutes, and conch-shell horn. When the Spanish introduced Christianity to Mexico, the indigenous mestizos and Indians were also introduced to musical instruments imported from Europe: violins, guitars and harps, brass horns, and woodwinds. Over time the natives began to merge their own unique creativity with these musical instruments and modified it to suit their taste.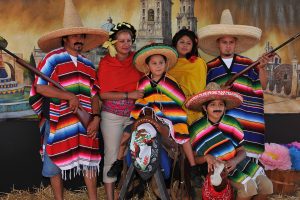 The Spanish introduced the concept of musical groups usually consisting of two violins, one harp, and guitars. The indigenes immediately adopted it and this gave rise to Mexican folk music. One of the popular musical styles was the son. Son musical style featured strings instruments and had varieties. The variety popular in the Jalisco area of Mexico was son jaliscence. This son jaliscence is what is now known as Mariachi.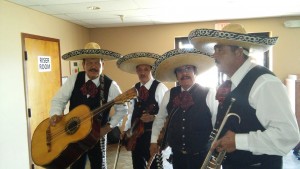 Mariachi are street musicians that perform with violins, trumpets, and guitars. These musicians normally dress in traditional outfits that consist of smart suits. They can play a huge variety of music, both traditional and modern, in their own special style.
FALL WEDDINGS PLUS GOOD MARIACHI MUSIC
When you go through the reviews on this website, you will see how much people enjoy a good mariachi band performance in their events. These events could almost be any one, from birthday parties to funerals and wedding ceremonies to quinceañera.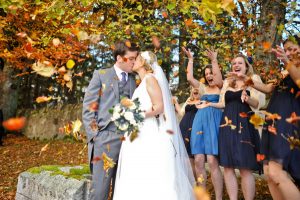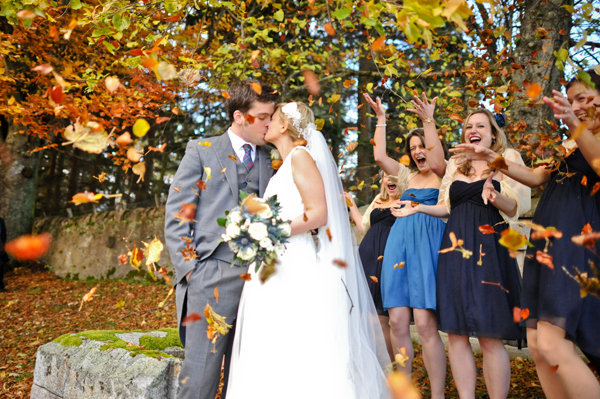 The fall is a very beautiful time of the year. No one can deny that. The temperatures of the summer lowered to a pleasant level and the brown and orange hue of the outdoors make for very dreamy outdoor events. One of such events in a fall wedding. Are you thinking of having a fall wedding? You are thinking right. There's no doubt your fall wedding will be as pleasant as you dream… Imagine the natural cascade of brown leaves as you walk down that aisle. Imagine a beautiful soothing appeal of a mariachi band filling the air as all eyes are set on you. You certainly are going to get the best of everything.
And the best of everything is Mexican folk music being played by the foremost mariachi group in Tucson made up of aged professional musicians who have played over 1000 songs in over 40 years of practice. They have played at various masses, weddings, funerals, wakes and even celebration parties. When looking to color your occasions with live music Tucson, this is the number to dial 520-981-3459. Mariachi Alegre de Tucson is well versed in song selections and can play all requests. Your guests will have the time of lives while you get the satisfaction of imprinting on their memory forever.