Pinterest is full of Mariachi inspired décor and party ideas for your next quinceañera, wedding, family gathering, or birthday! From tequila-themed decorations to Dia de Los Muertos cookies and Mexican Fiesta table settings!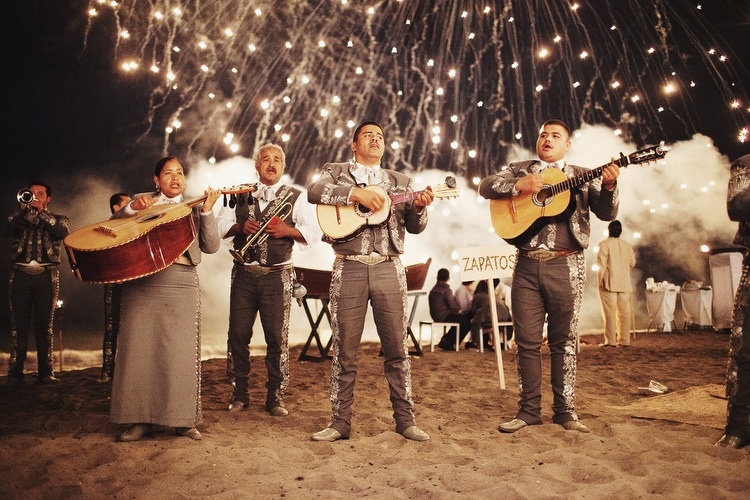 #1 Quinceañera
Include some bright colors (like those found on the Mexican flag or a classic bright red) in the way of a sash or some jewelry to the quince girl's outfit. Try paper flowers hanging from the ceiling or banners made from bright colored paper as seen here. Make every guest feel special with name place cards with some cacti, succulent plants, or flowers. Dress your new woman in her beautiful white dress and pair it with bright flowers and decorations to make her stand out to symbolize the importance of this day!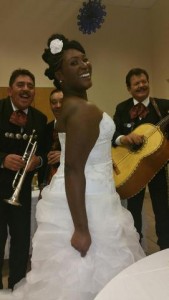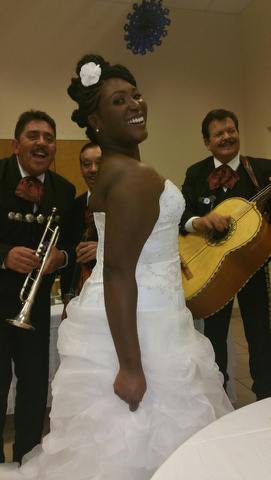 Pinterest is flooded with Mexican themed wedding ideas, many of which can be altered to fit just about any other situation. Throw in some flags, native plants of Mexico, sombreros, traditional blankets, and tequila wedding favors for a little pop of festive fiestas! Maybe give everyone a set of small maracas to play along with the Mariachi band you've hired—or just to entertain the kids during the reception.
#3 Birthdays
Send out invitations with the colors of Mexico, some sugar skulls, or Mexican greetings. And when the guests arrive to see the bright colors associated with Mexican culture (as seen in blankets and celebratory decorations at festivals) and a Mariachi band they'll be so excited to take pictures, dance, and spend the night with the lucky birthday guy/girl. Try a piñata for all ages! Candy for the little ones, coupons or tequila airplane bottles for the older crowd. Or just have fun with a piñata filled with flowers or confetti just for fun.
For any party, a Mariachi group can inspire everyone to dance and have fun but it also gives you an excuse to bring out the sombreros, rent a Charro outfit for the little one, and have margaritas or horchata. Inspire a new generation to carry on the Mariachi traditions of great music and entertainment!
Mariachi for Awesome Entertainment
Keep it subtle, traditional, or out-there stereotypical. You can stick to more traditional garb for Mexican weddings or Quinceañeras. Or you can just add a little Mariachi flare with your décor or entertainment. You can also go all out and go for what everyone thinks of when they hear about a Mexican celebration.
Leave all of the food and entertainment to your friendly local businesses. Schedule Mariachi Alegre de Tucson for your entertainment needs and check out some local Mexican eateries that cater! You can also make the food and decorations on your own or enlist help from family or friends. You can't go wrong if you put love and care into your party preparation.
Skip the pre-recorded music and hire professional musicians to bring the party alive!