Picture this: the sun dips below the horizon, casting a warm glow over a sophisticated corporate event. As attendees mingle and network, the air is filled with the enchanting melodies of mariachi music. Yes, you read that right! Mariachi music isn't just for traditional celebrations – it's making its mark in the corporate world too. In this blog post, we'll dive into the captivating world of mariachi music and how it can transform your corporate events into memorable experiences.
Embrace the Unconventional
Corporate events are often characterized by suits, ties, and a formal ambiance. While professionalism is paramount, adding a touch of the unexpected can elevate the atmosphere. Mariachi music brings a fusion of tradition and modernity, infusing energy and enthusiasm into your event. The vibrant melodies and rhythmic beats create an engaging ambiance, breaking the ice and encouraging interaction among attendees.
A Celebration of Diversity
In today's globalized world, celebrating cultural diversity is essential. Mariachi music provides a platform to honor different cultures and backgrounds. By integrating mariachi performances, you send a message of inclusivity and appreciation for the rich tapestry of humanity. Your event becomes a cultural bridge, connecting individuals from various walks of life.
Crafting Memorable Experiences
The success of a corporate event hinges on its ability to leave a lasting impression. Mariachi music is an unparalleled tool in creating memorable experiences. Attendees won't just remember the speeches and presentations; they'll fondly recall the lively music that set the tone for the event. These memories translate into positive associations with your brand or organization.
Choosing the right mariachi band is crucial to the success of your event. Look for a band with experience in corporate settings. Corporate events demand a balance between professionalism and entertainment, and an experienced mariachi band understands this delicate equilibrium. Additionally, opt for a band with a diverse repertoire to cater to varying musical preferences.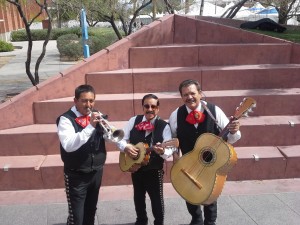 The Versatility of Mariachi Music
One of the many charms of mariachi music lies in its versatility. It can seamlessly fit into different segments of your corporate event. Consider using mariachi performances as captivating opening acts, setting a lively and engaging atmosphere right from the start. During networking breaks or cocktail hours, the music can act as an icebreaker, fostering connections among attendees. And for themed dinners or events, mariachi music can enhance the ambiance and transport guests to another world.
Creating a Tailored Experience
Customization is key when incorporating mariachi music into your corporate event. Work closely with the mariachi band to align their performances with your event's objectives. Whether you're aiming to motivate your team, impress potential clients, or celebrate a milestone, mariachi music can be tailored to suit your needs. Incorporate your company's branding and logos to add a unique touch to the performances.
Tips for a Seamless Experience
Communication is paramount when working with a mariachi band. Clearly communicate your event's schedule, format, and any specific requests you may have. Ensure that the venue has adequate space and acoustics to showcase the music in its full glory. Having a charismatic emcee introduce the performances can engage the audience and create a smooth transition between segments.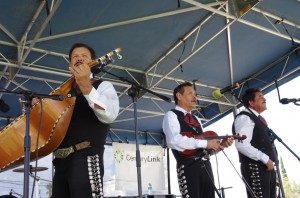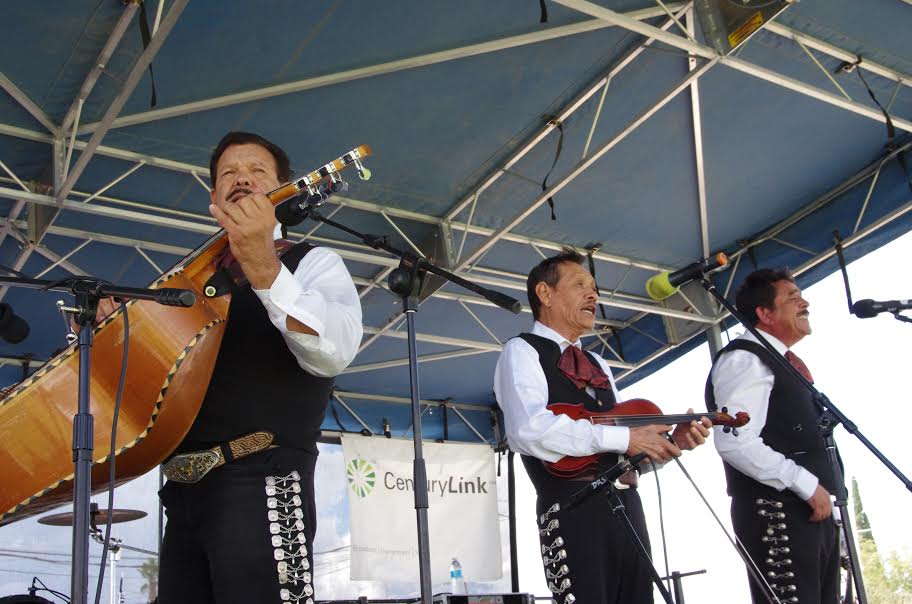 Benefits of Incorporating Mariachi Music: Elevating Your Corporate Event
When planning a corporate event, the goal is not only to convey your organization's message but also to create an experience that resonates with attendees. One powerful way to achieve this is by incorporating mariachi music into your event. This iconic genre isn't just for traditional celebrations; it brings a multitude of benefits that can enhance the atmosphere and overall impact of your corporate gathering. Let's delve into the advantages of infusing mariachi music into your event:
1. Celebrating cultural diversity In an era where inclusivity and diversity are highly valued, mariachi music offers a unique platform to celebrate different cultures and backgrounds. By showcasing mariachi performances, you send a clear message that your organization embraces and respects various traditions. This inclusive approach resonates with attendees and fosters a sense of belonging among diverse audiences.
2. Encouraging engagement and interaction Corporate events often entail networking and interaction among attendees. Mariachi music has an innate ability to break down barriers and encourage engagement. Its lively melodies and rhythmic beats create an upbeat atmosphere that naturally sparks conversations and connections. Whether it's guests discussing their favorite tunes or sharing dance moves, mariachi music adds an interactive element that bridges gaps and nurtures relationships.
3. Creating memorable experiences Corporate events can sometimes blur together in attendees' memories, with one indistinguishable from the other. Incorporating mariachi music sets your event apart by creating an experience that attendees will remember long after it's over. The vibrant performances and energetic ambiance leave a lasting impression that associates positive emotions with your brand or organization.
4. Infusing energy and enthusiasm Let's face it – long conferences and seminars can sometimes feel monotonous. Mariachi music injects a dose of energy and enthusiasm into the proceedings. The dynamic tunes uplift spirits, energize the audience, and maintain a high level of engagement throughout the event. This injection of liveliness ensures that attendees remain attentive and invested in the happenings.
5. Enhancing themed events If your corporate event has a specific theme, mariachi music can enhance the thematic experience. Whether it's a celebration of Mexican culture, a global networking event, or a product launch with a touch of flair, mariachi music can be seamlessly integrated to amplify the theme's essence. The music becomes an integral part of the narrative you're weaving for your audience.
6. Cultivating a positive atmosphere The power of music to influence emotions is well-established. Mariachi music's joyful and festive nature creates a positive and uplifting atmosphere that radiates throughout the event space. This atmosphere, in turn, fosters a sense of camaraderie and unity among attendees, ensuring that your event is remembered as a place where positivity thrived.
7. Showcasing innovation and boldness Incorporating mariachi music into a corporate event showcases your organization's innovative and bold spirit. It sends the message that you're willing to step outside the box and explore unconventional avenues to engage your audience. This willingness to embrace the unexpected can pique the interest of attendees and demonstrate your company's dynamic approach.
8. Building lasting connections An event that provides unique and enjoyable experiences has the potential to forge lasting connections among attendees. Mariachi music creates an environment that facilitates organic interactions and meaningful conversations. These connections can extend beyond the event, contributing to professional relationships and collaborations.
Introducing Mariachi Alegre De Tucson
When it comes to infusing the spirit of mariachi into your corporate event, Mariachi Alegre De Tucson stands out as a legendary choice. With years of experience performing for a wide range of events, they bring unmatched musical talent and professionalism to the table. Their authentic performances resonate with audiences of all backgrounds, making them a go-to choice for corporate events.
In Conclusion
Incorporating mariachi music into your corporate events can be a game-changer. It adds vibrancy, promotes diversity, and creates unforgettable memories. To bring this musical magic to your event, look no further than Mariachi Alegre De Tucson. Their expertise and passion for mariachi music promise an extraordinary experience that will leave a lasting impression on your guests. Contact us to elevate your corporate events with the charm of mariachi music. Your attendees will thank you for it!