People who consider music as only entertainment underestimate the very essence of music. Entertainment is just one of the numerous benefits that music brings to the table. It helps us feel alive and connected. 
But there's one major package it brings. Healing! Music heals. I'm sure you've at least felt the healing touch of music once. Humans can get hurt and injured in numerous ways. Music is a silent painkiller that many people don't even know. It is an expert in taking down emotional pain. Emotional damage doesn't have to take so much healing time if you can rightly tap the healing power of music.
In this article, we will explore the healing power of music and how you can harness it. 
Let's dive in!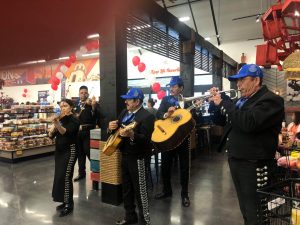 Have you heard of music therapy before? It's a therapy session in which the healing power of music is harnessed and used to make patients feel better. Music therapy is the clinical use of music to reduce stress and improve mood, and self-expression. It may include listening, singing, playing an instrument, or composing music. It is well established in the health community. 
Music therapy may help you psychologically, emotionally, physically, spiritually, and socially. It does this by healing the various issues:
Lowering blood pressure.

Improving memory.

Enhanced communication and social skills through experiencing music with others.

Self-reflection. Observing your thoughts and emotions.

Reducing muscle tension.

Self-regulation. Developing healthy coping skills to manage your thoughts and emotions.

Increasing motivation.

Managing pain.

Increasing joy.
Music therapy was first used by the United States War Department in 1945. It helped military service members recover in Army hospitals. 
Music Take Away the Negative Emotions
Yes, time indeed heals but music heals faster. Medicine can't hasten the healing process of all wounds. Those wounds that hit the soul and trouble your heart are best reached out to through music. And that's why Debasish Mridha says that music heals wounds that medicine cannot touch. Martin Luther King, when explaining the importance of music to his mental health said, "My heart, which is so full to overflowing, has often been solaced and refreshed by music when sick and weary." 
At that moment when you feel down and need someone who understands your pain even a bit of being around you and you got no one, music is the best solution to fight the depression that comes with the pain. 
Does Music Heal Only Emotional Pains?
Many people only try to feel the magical healing power of music when they are going through some mental stress or heartbreak. But is that the only thing music can heal? Nope! Music goes a long way in improving your well-being, boosting your mood, and healing you physically and mentally. Music is a perfect pill for patients with high blood pressure. The right music will help you calm those nerves and drop your blood pressure. 
Here are some ways in which music can be healing:
1. Pain management
Outside pain relievers, music has proven to be an effective tool for managing pain. It has its special way of taking your mind off the pain and burying your attention in the melody of the music. Studies have shown that listening to music can reduce the need for aesthetics for patients undergoing surgery.
2. Stress reduction
Music has its way of calming your nerves. It does this by releasing dopamine into your brain, making you feel calm and happy. It can slow down your heartbeat, lower your blood pressure, and reduce cortisol levels in the body. 
3. Improved mood
Are you feeling downcasted? Then you should grab your AirPods. Music is a magical mood enhancer. It faces all possible symptoms of depression and anxiety head-on and alleviates them all. The good-strange sensation you feel when you play your favorite songs is proof of dopamine release and it sets you just in the right mood. 
4. It improved immunity
Immunoglobulin A (IgA) is an important antibody for our first line of defense immune system. The research was done and a group of people was exposed to different kinds of music for some time. After the experiment, people who were exposed to calming music had a natural rise in IgA than others. Big proof that music improves immunity. 
5. Music helps us relax and sleep better
To sleep, your sleep hormones must be engaged. Music can stimulate such engagement. It can help you relax by soothing the autonomic nervous system responsible for controlling automatic or unconscious processes. Music calms part of the autonomic nervous system. This calmness leads to slower breathing, a stable heart rate, and reduced blood pressure. All the things are set to have a great sleep. Just remain on the bed. 
6. It helps you not to worry
"Don't worry, be happy" by Bobby McFerrin. I had that song always in my mind while growing up. It was one of my best songs then. It had this special way of uplifting my heart when I'm faint. I never had to worry too hard. Whenever it seemed like I was overthinking things, the songs made me feel lighter. If you have a song that you play when things appear tough, keep it up. Lighten up your life with good music. You deserve happiness.
Start Your Healing Process Now
Are you downcast and need some help healing? Do you lose a loved one and you want to start healing already?  The healing process might take some time. But with music, it's fastened. It's okay not to know the exact song to hear at that moment. Life bands know just what you'll need if you communicate how you feel and how you want to feel. Reach out to one.
Mariachi Alegre De Tucson, who has been in the business of performing on several occasions for more than 35 years, knows exactly how to make you feel better with the right songs. Let's uplift your soul right from the funeral. Book an appointment with us today. We can play at your occasions and bring you healing in the form of soothing feelings and excited atmospheres.