Are you tired of the same old fundraising routine? Want to infuse your events with an element of excitement and cultural flair that attendees will remember for years to come? Look no further than mariachi music! This traditional Mexican musical genre is more than just tunes; it's an experience that can elevate your fundraising event to new heights. In this article, we'll explore the captivating world of mariachi music and how it can make your fundraising efforts more memorable and impactful.
Mariachi music is like a burst of energy, a blend of lively melodies and spirited rhythms that can instantly captivate an audience. With its roots tracing back to Mexican folklore, mariachi music brings a sense of cultural authenticity that resonates with people from all walks of life. The blend of guitars, trumpets, violins, and passionate vocals creates a musical tapestry that's both festive and moving.
Elevating the Fundraising Experience
Imagine your fundraising event bathed in the enchanting sounds of mariachi music. The vibrant tunes can do wonders in creating an uplifting ambiance that encourages engagement and interaction among attendees. Whether it's a gala, a charity auction, or a community gathering, mariachi music injects an infectious energy that keeps guests entertained and inspired throughout the event.
Creating Lasting Memories
One of the remarkable aspects of mariachi music is its ability to create lasting memories. People don't just attend fundraising events for the cause; they seek unique experiences that they can cherish. Incorporating mariachi music ensures that your event stands out in their minds, fostering a sense of connection not only to the cause but also to the joyful moments shared with fellow attendees.
Infusing Emotion and Energy
Fundraising events often aim to strike an emotional chord with attendees to encourage support. Mariachi music, with its emotional melodies and spirited performances, can do just that. The music's ability to evoke feelings of joy, nostalgia, and enthusiasm can create a more receptive atmosphere for your fundraising message, encouraging higher engagement and contributions.
Celebrating Cultural Diversity
In today's increasingly diverse world, it's important to celebrate different cultures and traditions. Mariachi music brings an element of cultural diversity that's both enriching and educational for attendees. By incorporating mariachi performances into your fundraising event, you're offering a unique opportunity for people to experience and appreciate the richness of Mexican culture.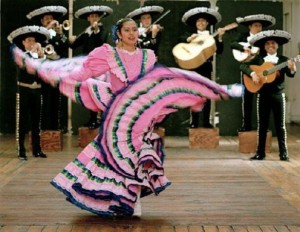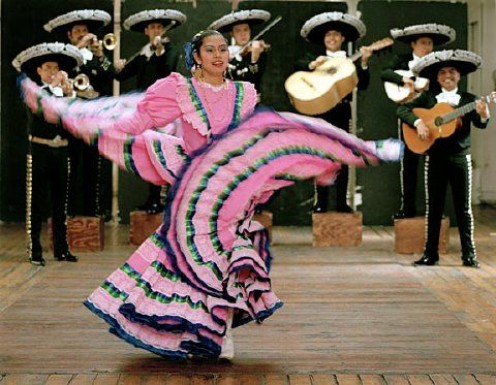 Choosing the Right Mariachi Band for Your Event
Now that you're convinced of the magic mariachi music can bring to your fundraising event, how do you choose the right mariachi band? Here are some tips to help you make the best choice:
1. Budget considerations: Determine your budget for entertainment and find a mariachi band that offers quality performances within your financial range.
2. Style and versatility: Consider the band's ability to adapt their repertoire to your event's theme and tone. A versatile mariachi band can cater to a variety of musical preferences.
3. Availability: Check the band's availability on your event date to avoid disappointment.
4. Professionalism: Look for a mariachi band with a track record of professionalism, punctuality, and engaging performances.
5. Testimonials and reviews: Research online for reviews and testimonials from previous clients to gauge the band's reputation and client satisfaction.
6. Experience: An experienced mariachi band knows how to read the crowd and adjust their performance to suit the event's atmosphere.
7. Cultural authenticity: Seek a mariachi band that embodies the cultural authenticity of the music while adding their unique touch to captivate the audience.
Mariachi Alegre De Tucson: Your Ultimate Choice
When it comes to mariachi music for fundraising events, Mariachi Alegre De Tucson stands out as a legendary choice. With years of experience in delivering outstanding performances, this mariachi band brings the perfect blend of tradition and innovation to your event. Their passionate and skilled musicians are committed to creating an atmosphere that's as enchanting as it is entertaining.
The Emotional Connection
One of the cornerstones of successful fundraising is creating an emotional connection with your attendees. Mariachi music, with its evocative tunes and heartfelt lyrics, has an inherent power to touch people's hearts. It can evoke nostalgia, joy, and even empathy – emotions that inspire attendees to contribute more generously to the cause.
Fostering Cultural Unity
Fundraising events often bring together individuals from diverse backgrounds. Mariachi music's cultural significance makes it a fantastic choice for promoting inclusivity. Regardless of their origins, attendees can appreciate the authentic and traditional sounds of mariachi, fostering a sense of unity and cultural appreciation among the crowd.
Incorporating Mariachi Music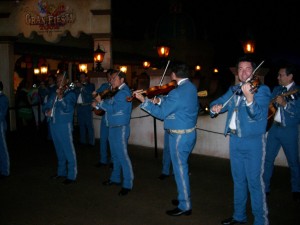 So, how can you seamlessly incorporate mariachi music into your fundraising event? Here are a few practical tips to consider:
Theme Alignment: Choose mariachi music that complements the theme of your event. Whether it's a gala, a charity auction, or a community fundraiser, mariachi can adapt to various atmospheres.
Entrance Impact: Kick off your event with a grand entrance as mariachi musicians welcome your attendees. The vibrant sounds will set a festive tone from the very beginning.
Intimate Interludes: Incorporate short mariachi performances between key segments of your event. These musical interludes can maintain the excitement and keep the energy levels high.
Dedicated Performances: Allocate a dedicated time slot for a full mariachi performance. This can be a captivating centerpiece that captivates and entertains your guests.
Real-Life Success Stories
Many fundraising events have embraced mariachi music and reaped remarkable rewards. Consider the example of a local charity auction that introduced mariachi performances. Attendees were not only captivated by the music but also motivated to participate more actively in the bidding. The result? Increased contributions and a more engaging overall event.
Mariachi Alegre De Tucson: Your Ideal Choice
When it comes to choosing the right mariachi band for your fundraising event, Mariachi Alegre De Tucson stands out as an exceptional choice. With a reputation for professionalism, versatility, and excellence, they are committed to enhancing your event with their enchanting performances.
Why Choose Mariachi Alegre De Tucson?
Versatility: They can tailor their performance to match the theme and tone of your fundraising event.
Professionalism: The band's punctuality, attire, and conduct exude professionalism that reflects well on your event.
Cultural Richness: Mariachi Alegre De Tucson's performances capture the heart and soul of Mexican culture, creating an immersive experience for attendees.
Engaging Performances: Their energetic and engaging performances ensure that your guests will be dancing, clapping, and thoroughly entertained.
Conclusion: Elevate Your Fundraising Event with Mariachi Music
As you plan your next fundraising event, consider the transformative power of mariachi music. Beyond the tunes, mariachi music brings cultural diversity, emotional resonance, and an atmosphere of celebration that can amplify your fundraising efforts. For the ultimate mariachi experience that aligns with your event's goals and leaves a lasting impact, Mariachi Alegre De Tucson is the answer. Don't miss out on the opportunity to create an event that your attendees will remember fondly and support wholeheartedly.
Ready to make your fundraising event extraordinary? Reach out to us today and discover