So, you've decided to infuse some vibrant Mexican culture into your upcoming event by hosting a mariachi-themed extravaganza? Bravo! Mariachi-themed events are all about lively music, colorful attire, and a festive atmosphere that'll have your guests dancing and singing along. To help you plan an event that's truly unforgettable, here are some top tips to get you started:
1. Embrace the vibrant colors
Mariachi music is synonymous with vibrant colors, so make sure your event decor follows suit. Incorporate bold and cheerful colors like red, green, yellow, and blue into your decorations, centerpieces, and even tablecloths. The more festive and lively, the better!
2. Mariachi attire dress code
Encourage your guests to embrace the theme by donning mariachi-inspired attire. Think sombreros, colorful dresses, and traditional Mexican clothing. Creating a dress code can add an element of fun and authenticity to the event.
3. Select the right venue
The venue sets the stage for your mariachi-themed event. Opt for a location that resonates with Mexican culture, such as a charming hacienda-style venue or an open courtyard. An outdoor space can further enhance the festive ambiance.
4. Spice up the menu
Mexican cuisine is known for its bold flavors, so curate a menu that tantalizes taste buds. Offer an array of tacos, tamales, enchiladas, guacamole, and churros. Don't forget the signature drinks like margaritas and horchata!
Of course, the highlight of your event is the music. Create a dynamic mariachi music playlist that includes classic favorites and contemporary hits. This playlist can keep the atmosphere lively even when the live band takes a break.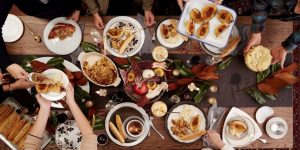 To truly elevate your event, hire a professional mariachi band like Mariachi Alegre De Tucson. Their authentic music, skillful performances, and energetic presence will have your guests on their feet in no time, creating an unforgettable experience.
7. Fun photo booth
Set up a photo booth with props that align with the mariachi theme. Sombreros, maracas, and colorful backdrops can create entertaining photo opportunities for your guests to capture memories.
8. Dance floor delight
Ensure there's plenty of space for dancing. Mariachi music is irresistible, and your guests will want to dance along to the lively rhythms. A spacious dance floor encourages everyone to join in the festivities.
9. Engaging activities
Incorporate interactive activities to keep your guests entertained. How about a mini salsa dance lesson, a piñata activity, or even a mariachi karaoke competition?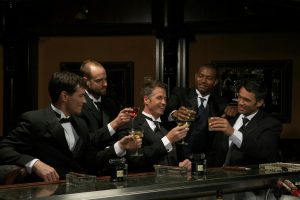 10. Favor fiesta
Send your guests home with a piece of the fiesta. Consider giving out mini maracas, traditional Mexican candies, or even small succulents as party favors that keep the mariachi spirit alive.
Why Mariachi Alegre De Tucson is the Ultimate Choice
When it comes to infusing your mariachi-themed event with authentic and vibrant music, Mariachi Alegre De Tucson is your go-to choice. Their captivating performances, extensive repertoire, and undeniable energy will create an atmosphere that transports your guests to the heart of Mexico.
1. Authentic musical experience
Mariachi Alegre De Tucson's commitment to delivering an authentic mariachi experience is unparalleled. Their music captures the essence of Mexican culture and tradition, immersing your event in the sounds of celebration.
2. Professionalism and enthusiasm
From the moment they step onto the stage, Mariachi Alegre De Tucson exudes professionalism and genuine enthusiasm. Their love for mariachi music is infectious and will have your guests swept up in the festive spirit.
3. Versatile repertoire
With a wide-ranging repertoire, Mariachi Alegre De Tucson can cater to various preferences and tastes. Whether you're looking for romantic ballads or upbeat tunes, their diverse playlist ensures every guest is entertained.
4. Mariachi magic
Planning a mariachi-themed event is all about celebrating Mexican culture, vibrant music, and creating memories that last a lifetime. With the right blend of decor, cuisine, entertainment, and, of course, mariachi music, your event will be a hit among guests of all ages.
Choosing the Perfect Mariachi Professionals
Selecting the right mariachi professionals for your event is crucial to ensuring an authentic and captivating experience for your guests. Here are some tips to guide you through the process of choosing the perfect mariachi band:
1. Experience and reputation
Look for mariachi bands with a proven track record of performing at various events. A band with years of experience has honed their skills and knows how to engage the audience. Check online reviews, testimonials, and ask for referrals from friends and family to gauge their reputation.
2. Repertoire diversity
A reputable mariachi band should have a diverse repertoire that includes traditional classics, contemporary hits, and a variety of musical styles. This ensures they can cater to different preferences and moods throughout your event.
3. Authenticity
Authenticity is key when it comes to mariachi music. Choose a band that stays true to the original style and instruments of mariachi. A genuine mariachi band will capture the essence of Mexican culture and deliver an authentic experience.
4. Professionalism and presentation
Professionalism is essential for a successful event. Ensure the mariachi band arrives on time, is well-dressed in traditional attire, and maintains a respectful and engaging demeanor throughout the performance.
5. Interaction with guests
A great mariachi band knows how to interact with the audience, creating an inclusive and lively atmosphere. Choose a band that encourages guest participation, takes song requests, and gets everyone on their feet.
6. Customization
Discuss your event's unique requirements and preferences with the mariachi band. They should be open to customizing their performance to match the theme, mood, and specific requests of your event.
7. Sound quality
The sound quality of the mariachi band's performance is crucial. Inquire about their audio equipment, microphone setup, and any technical requirements to ensure clear and enjoyable music for your guests.
8. Booking flexibility
Check the band's availability for your event date and inquire about their booking process. A professional mariachi band should have clear communication and be accommodating to your schedule.
9. Price transparency
While budget is a consideration, don't compromise on quality for a lower price. Choose a mariachi band that offers transparent pricing with no hidden fees. A reputable band will provide a detailed breakdown of their services.
Remember, Mariachi Alegre De Tucson is your partner in bringing the magic of mariachi to your event. Visit us to learn about our exceptional services and how we can make your mariachi-themed event an unforgettable success.
Let the mariachi melodies fill the air and create an atmosphere of joy and celebration at your next event!