You have so many great options and ideas for birthday parties! Students are out of school, you don't have to compete with major holidays, and everyone just loves this season. Let Mariachi Alegre de Tucson help you plan and execute the best birthday bash this city has ever seen!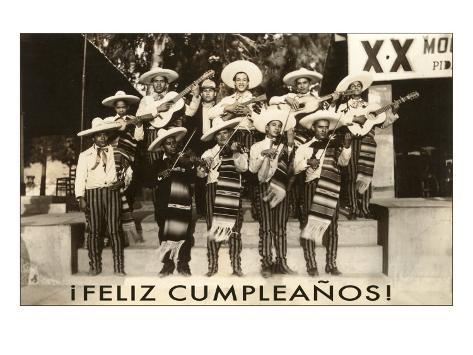 Parties for Children
Birthday parties for children can be tricky. It can also be hard to find a way to keep the older guests entertained while also keeping the attention of the little ones so they don't get destructive. Hiring a mariachi is a great way to get children interested in the Mexican heritage of their family or birthplace. Mariachi music is fun, upbeat, lively, and great for the whole family. They can perform just about anywhere so you don't have to worry about having a sound stage and a bunch of chords kids can trip over or mess with. Entertain an entire park for the afternoon while your little ones run around playing party games and eating cake.
Older Crowds
Your parents, grandparents, aunts, and uncles will probably love listening to a Mariachi on their special day. You may remind them of their childhood, their parents, or trips to and from Mexico. Bring back good memories and keep this beautiful piece of historical entertainment alive and show your older loved ones just how much you love or respect the music they probably grew up with.
All Ages
Young and old, Mariachi will not offend anyone (like some modern music may do to older generations) and everyone will want to get up and dance. Get everyone off of their feet with the exciting music styling of a professional and local group of performers while balancing the interest of everyone. Even those who don't care for the music of the past generation will warm up to it by the end of the party. So give it a shot with those stubborn teens who gripe about your music while you dislike their taste in music.
All Venues
Anywhere you can rent or reserve a space, our performers can set up. Parks, restaurants, banquet halls, homes, yards, hotels, and more can host a mariachi. The types of instruments and vocals required in this style can project through large crowds and open areas alike, so don't fret about amplifying equipment or volume control. We can use speakers and microphones, but most situations will not call for it.
Great Rates
By hiring Mariachi Alegre de Tucson performers you are guaranteed a very reasonable cost and amazingly professional performers. You get a fantastic deal for what you're getting. We charge for extensive travel, but we're still priced better than the competition and we offer special offers throughout the year. Give us a call or shoot us an email to talk about scheduling, reserving, setlists, prices, and special deals today.
We'd be happy to hear from you and assist you in setting the right atmosphere for your occasions.