May is next month and just a few days in will be Cinco de Mayo! If you have not yet made any plans for the 5
th
of May, then you would better hurry, because time is running out and you would not want this date to take you by surprise. However late you are, you still have the last minute to take advantage of. More than that, you would not want to end up without organizing anything and without being invited somewhere to celebrate, because that would be just awful.
Cinco De Mayo
Although it is not celebrated only in Mexico, in all of the US, Cinco de Mayo remains a Mexican celebration that should not be ignored. Most people (at least most non-Latino people) do not know this, but Cinco de Mayo basically celebrates the Mexican victory over France in the battle of Puebla in 1862. However, over the past few years, this holiday seems to have lost its historical meaning and seems to have turned into a celebration of Mexican heritage and culture.
It's Another Holiday to Celebrate Mexican Heritage
music
.
And speaking of fabulous
music
, if you have not yet booked our
mariachi
band for Cinco de Mayo, you should hurry up, because you might end up without musicians or, even worse, with a less than professional group of musicians. Everybody knows that
Mariachi Alegre de Tucson
Arizona is the best mariachi group in the area. This is exactly why you should not waste any more time and give us a call right away!
call us
to play for you.
We Are Available for Other Occasions Every Other Day of the Year
If you want your guests to laugh, sing and feel the real essence, life, and the true emotional climate of your event, mariachi music supplied by
Mariachi Alegre de Tucson
is what you need. It's near impossible not to be emotional, happy, satisfied, or in tears when putting under the spell of mariachi music.
Mariachi Band for Romantic dinner dates
Mariachi Band For Weddings
"Mariachi Alegre was very punctual. They mingled and played all my guests' requests. They worked well with my wedding planner at skyline club Tucson. She coordinated all the music and events Mariachi George was very flexible in working with my planner. I would love to hire them again." -Mr. and Mrs. Huerta
Mariachi Band for Quinceañera Celebrations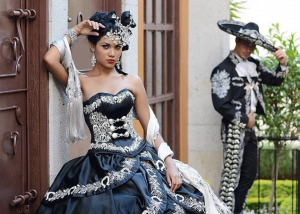 Celebrated when a girl turns fifteen. It's similar to a birthday celebration but deeper and more special than a birthday celebration. Birthdays are celebrated every year, but quinceañera is once in a girl's life, so you see it has to be very different from a birthday party. If you have a daughter who's about to turn fifteen, setting up this celebration can mean a lot to her. It's a day unlike any other when you show her how much you're proud of her progress, growth, and accomplishments. Invite
Mariachi Alegre de Tucson
to make her day even more memorable.
Mariachi Band for Masses and Funerals and Wakes
Affordable rates
Excellent customer service
Follow-ups with emphasis on detail
We are well-versed in song selections that pertain to masses for funerals and wake, which not only express your feelings but provide comfort.
Hire a Mariachi Band
Mariachi Alegre members have played all over the United States including some big festivals like the Milwaukee Summerfest, Indianapolis Festival, and internationally in the Scotland Edinburgh Music Festival. We can travel within the United States with ease and can travel outside of the US with advance notice. We are very professional and punctual.
Call us today at 520-981-3459
and make your early bookings.