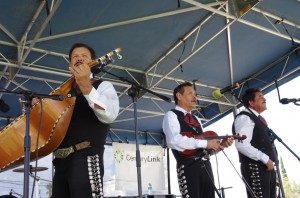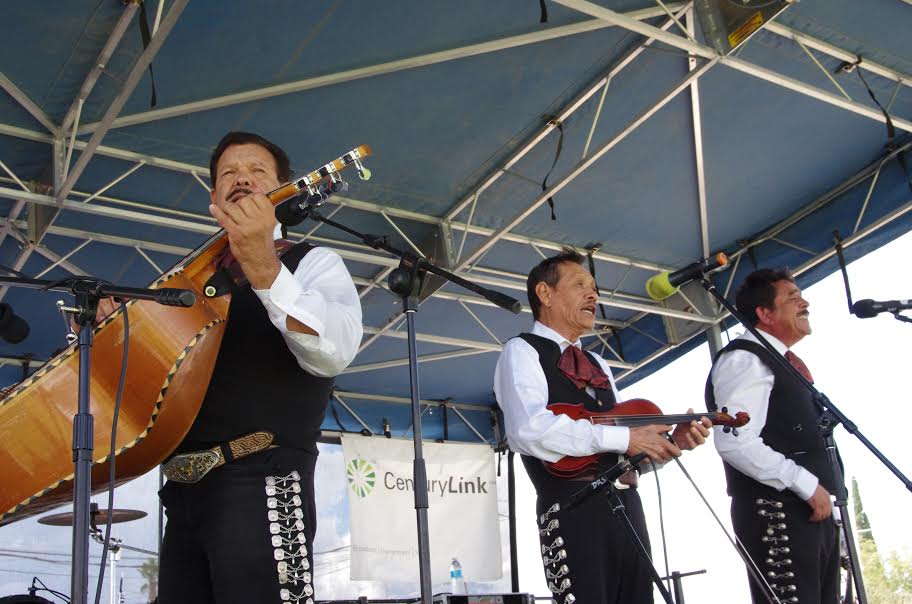 Sorry if you missed our wonderful performance at the 2014 SalsaFest Competition in September 17, 2014! At such a fun and interesting annual festival who better to perform than an authentic Mexican Mariachi group? Mariachi Alegre de Tucson kept the crowds dancing and made smiles grow while guests tried out some wonderful salsa recipes. You may have missed out on this year's SalsaFest, but there's always next year and you can still check out everything The Salsa Trail has to offer!
Participants in the Salsa contests made all salsas on site and festival attendees could purchase bags of chips to try the myriad of salsas out to vote for the People's Choice competition. Cash prizes were awarded to the best salsas at the event. There were also contests for eating salsa and jalapeños as well as Chihuahua races and costume contests. Other events includes a car show, dance performances, hot air balloons, a "Kids Korner," and a salsa walk for the Boys & Girls Club of the Gila Valley.
What the Salsa Trail site fails to mention is our wonderful local mariachi group performing! We performed on Saturday the 27th in front of up to three-thousand people festival attendees! Downtown Safford was graced with the authentic, beautiful, and joyful music of Mariachi Alegre de Tucson where families could gather to celebrate their own Mexican heritage or appreciate the background of those around them! Everyone was welcome, regardless of background, to enjoy the festival with great performances all around!
Blue skies and smiling faces fueled our performers to provide the best performance of the entire festival. Our performers couldn't stop smiling, and neither could the festival guests!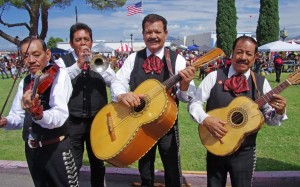 You can find more information about the SalsaFest in Safford (Grahm County) through the Arizona's Salsa Trail local restaurants! Check out their restaurants in Safford, York, Thatcher, Pima, and Morenci. The Salsa Trail supplies these family owned restaurants with supplies and keeps them all connected to each other to strive for high levels of authenticity and enjoyable restaurants. Check out their facebook to see images from this year's SalsaFest and maybe next year you and your friends or family can end up on the wall of photos! If nothing else, check it out for all of the fantastic salsa and maybe our Mariachi group will be playing again.
If you know of a festival which you feel would benefit greatly from the wonderful music talents of the Mariachi Alegre de Tucson groups, let us know. Also, if you plan on starting a festival, carnival, or other big special event, hiring us just might bring the whole party together! Birthdays, weddings, funerals, Christmas parties, work parties, and more! What better way to celebrate the togetherness of Christmas or the celebration of two families joining in a wedding than to book us today for all of your holidays needs!