Mariachi Bands can bring the magic, extra spice, and fun to make your special day one to cherish forever. Not just for you, but also for your guests too. You can be that relative or friend whose wedding everyone remembers fondly during Christmas or Thanksgiving forever. There's no better way to begin your marriage than with intense romance and pure joy. Here are 10 reasons mariachi bands can make your wedding the best one yet.
1. Mariachi Bands are very romantic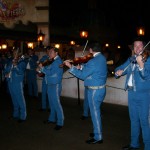 You may not have known this, but we are going to let you in on our little secret. Mariachi bands can be very romantic if you make sure that you have set up the venue and the timing to best showcase the band. If you will, please picture the mariachi members dressed in their macho fitted suits with silver buttons gleaming. Candles are lit, the light in the room is low, and, from out of nowhere comes the band playing the loveliest, most romantic, most heart-tugging love song in their repertoire. As they begin to play, the bride and groom meet in the middle of the dance floor and begin to waltz while gazing into each other's eyes. Every lady in the audience will tear up and every camera will flash as guests take a picture of this beautiful, heart-warming moment.
2. Kill Boredom

Do you ever have that wedding nightmare in which all your guests are sitting at their respective tables at the reception and are beginning to look bored? We know! What could be worse than bored guests? The only way to stop this recurring nightmare is to make sure that you have reserved your mariachi band for the reception. Sometimes the band leader can tell you about mariachi dance groups in the area. If they have any contacts, a dancer or two is a great way to get folks up on the dance floor. Even without a dancer to prime the pump, once the mariachi music starts, it is the rare person who can resist the happy, enthusiastic sound of the music played by a mariachi band. It's an instant party starter.
3. Conversation starter
If you have a lot of guests who don't know each other, mariachi can be one of the best conversation starters ever. The gaiety and happiness of the music and the friendly and out-going members of the band make people want to get to know each other. Mariachi "breaks the ice".
4. No need for amplification
Since a mariachi band is small and does not need any sort of amplification, the price for their services often comes in lower than the price for other entertainment groups.
5. Engage the Children
Weddings are fun for everyone, including kids.  You would be surprised at how quickly the children will hop onto the dance floor and join in the dancing. It's instinctive. It's organic. They can't help themselves. They will be the life of the party.
6. Play any song at your Wedding
Mariachi bands, especially Mariachi Alegre de Tucson, can play just about any traditional and contemporary song that you throw at them.
7. Everybody is part of the party
If you are having a seated dinner, the mariachi can stroll among the tables and serenade your guests, and you, as you all enjoy your meal together.
8. Make Pictures better
A great idea is to have the mariachi band play while you are taking your church pictures. Letting them warm up the guests and pass the time while you are being photographed seems like a win-win, don't you think? Margaritas included, of course.
9. Basically Fun
A mariachi band is fun.  It's a no-brainer.  A mariachi band is just fun!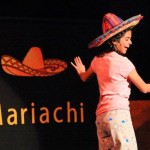 10. We are close to you
You have one of the best Mariachi Bands in the country right here in your very own town. They are Mariachi Alegre de Tucson, and they are experienced, responsible, talented, great showmen, authentic, and easy to contact.
Popular Bands for Your Wedding
Whatever kind of wedding you decide to have at whatever venue, you will need to have a band or DJ that will perform at the wedding. Let's take a look at some of the popular bands for weddings:
Tribute Bands
Tribute bands, as their name suggests, are those bands that play the music of different famous artists in such a way that it is as close to the original work as possible. This can be really helpful as you can get a near original listening experience without the high price. Also, these bands are perfect of you are inviting people of a certain age because any of these bands specialize in specific eras and music genres.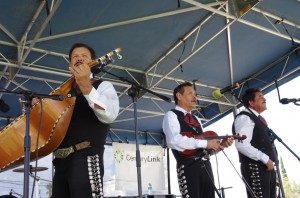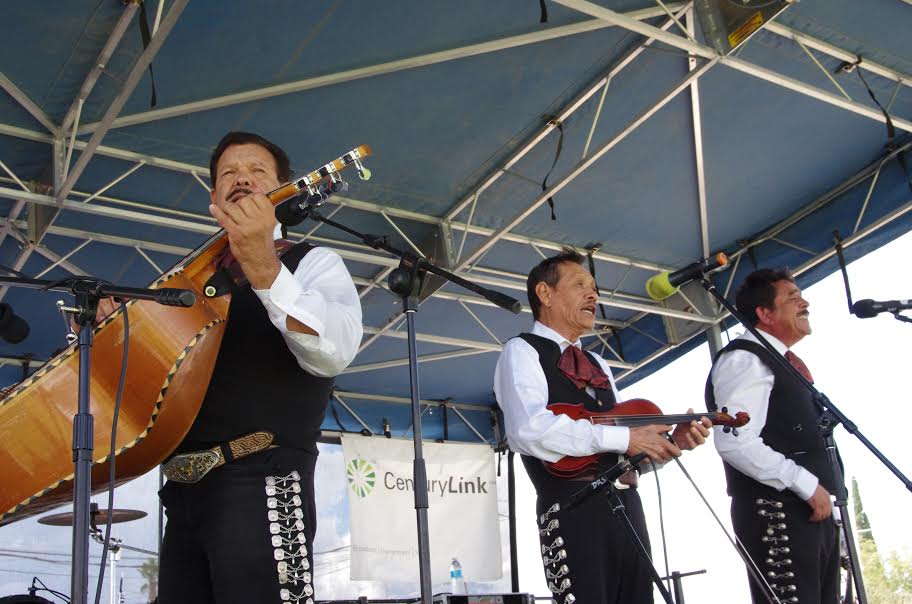 Jazz Bands
Jazz is a very diverse type of music and ranges from the traditional jazz to modern upbeat jazz. Various aspects of jazz include upbeat, foot tapping and violins. Many jazz bands specialize in playing the tunes by eminent artists like Louis Armstrong and Gillespie and the vocals by vocalists such as Billie Holiday and Ella Fitzgerald.
Big Orchestras
Big bands are those bands that combine various types of instruments and styles such as sax, drums, and brass to create the most nostalgic and vibrant, music you have ever listened. All the different components of these bands perfectly complement each other in an excellent manner. The size of these bands and orchestras include around 15-20 players and mostly they play hit music from the old eras and genres like jazz and swing.
Steel Bands
The iconic Caribbean bands called the steel bands play steel pans or drums and thus try to portray the vision of sand and sea like the Caribbean. These bands are portable so they can travel fairly easily and are fascinating and entertaining to listen to. They are also very flexible so you can tell them to play any kind of music you want and they will play it with a little touch of the Caribbean.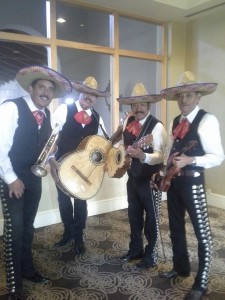 These are the street musicians that perform in Mexico and contain violins, trumpets, and guitars. They are dressed in traditional outfits that consist of smart suits. They can play a huge variety of music, both traditional and modern, in their own special style.
If you want to get a nice mariachi band for your wedding, be sure to contact us here at Mariachi Alegre De Tucson, Arizona at the earliest because the bookings for this season are almost complete as we have played 1,000 songs at weddings.