HAPPY NEW YEAR from all of us at Mariachi Alegre de Tucson. We wish you live an awesome and healthy life with your family and friends. And may you live long and prosper.
Since the start of the New Year, Valentine's decorations have been everywhere. In some stores, the hearts and Cupids were overlapping Santa and Christmas Trees! Whether you love or loathe Valentine's Day, we at Mariachi Alegre de Tucson Arizona want to celebrate the holiday with you and make it one you and your loved ones will never forget.
Valentine's Day
Most people don't consider Valentine's Day a Mexican holiday. But it has a place in Mexico and for those of Hispanic descent. Today, February 14th is considered El Dia de San Valentin or El dia del Amor y la Amistad (the day of love and friendship). Throughout towns, people can find vendors selling balloons with messages. Messages like Te Amo (I love you), Para mi Amor (for my love), and Felicidades (congratulations). Much like in America, chocolates, cards, and flowers can be purchased nearly everywhere and red roses are a favorite. Also like other countries, restaurants become very busy and reservations are made weeks in advance to create a special evening for couples of all ages.
Valentine's Day in Mexico
What makes Valentine's Day different in Mexico is the fact that one of the names for it specifically mentions friends. It's not just about romance, meaning it's not just "single awareness day" as some singles in the US affectionately call it. Celebrate it with your family and friends, not just a spouse, fiancé, or partner. Take this day to show everyone you care about just how special they are. Consider throwing a party or making reservations for a large group at your favorite restaurant. Bonus points for reserving a table at one of the many authentic Mexican restaurants in the area.
Mariachi Groups & Romantic Restaurant Serenade
Much like getting restaurant reservations at any romantic restaurant, you may want to think ahead if you want to request the services of our Mariachi groups.
Whether you're planning a romantic evening at a restaurant or at home or a large party to show all of your friends, family, and your significant other how much you love and appreciate them we can make it a night to remember. People from Hispanic origins love their family and tend to make all celebrations large and exciting. So, hire our performers to keep it lively and fun. Or to turn a romantic evening into a beautiful night where you can serenade your better half with beautiful music.
All about love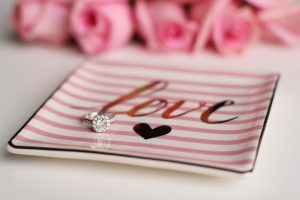 Whether you're proposing, celebrating another Valentine's Day together. Or bringing all of your loved ones closer, we hope you have a fun and safe holiday. And don't let the vast number of red-white-and-pink decorations throughout stores, shops, and restaurants bring you down if you find yourself single this year. Celebrate the Mexican way and make it all about anyone and everyone you love. This holiday doesn't have to be just about romantic love.
Love of all kinds keeps people together and makes our bonds with one another stronger. Call today to reserve a Mariachi band to make the night even better.