We wish you a Merry Christmas
We wish you a Merry Christmas
We wish you a Merry Christmas
And a happy new year!

Feliz Navidad
Feliz Navidad
Feliz Navidad
Prospero Ano y Felicidad
Mariachi Alegre de Tucson wants to wish you a very

Merry Christmas

and

Happy Holidays!

We pray among ourselves that your new year is filled with joy and laughter and every good thing your heart desires! Good health, love, happiness, and prosperity will be permanent residents in your household.
Christmas Celebrations 2017
Whether you are a Christian, Catholic or not, the celebration of Christmas affects you in one way or the other. The white snow, the cold winter and Santa Claus' ho-ho-ho laughter around the corners of streets give you that Christmas vibe you remember from your childhood.  Christmas is also a time to exchange gifts and show your family and friends how much you appreciate them in your life.
Here's a tip to show appreciation differently this Christmas: Host a Christmas party and rock it with Mariachi music! Don't worry, Mariachi Alegre de Tucson is made up of seasoned professional musicians who are more than experienced in playing 1000+ songs. Your Christmas party will not be dull.
Celebrate with us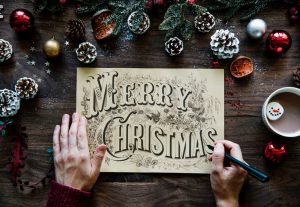 We hope that for your next event, celebration, party, festival, or fiesta, you will remember the Mariachi Alegre de Tucson. And allow us to assist you in making your gathering a joyful one. As George Bejarano likes to say, "We know how to get a party going". From that first guitar strum to the last note on the trumpet, we will delight your guests. And invigorate them with this wonderful time together!