With spring comes rebirth. Your wedding marks the birth of the rest of your life. Spring brings blooming flowers and green vegetation. Which could also mark the blooming love between you and your partner. There are several reasons to take advantage of this season to tie the knot.
After popping the question and she's accepted, the next step is to plan the wedding. This always involves the kind of music to use to set the romantic ambience at your wedding. There are lot of choices to choose from. And we will discuss them.
Let's take a look at some of the popular bands for weddings:
Tribute Bands

Tribute bands, as their name suggests, are those bands that play the music of different famous artists in such a way that it is as close to the original work as possible. This can be really helpful as you can get a near original listening experience without the high price. Also, these bands are perfect of you are inviting people of a certain age because any of these bands specialize in specific eras and music genres.
Jazz Bands

Jazz is a very diverse type of music and ranges from the traditional jazz to modern upbeat jazz. Various aspects of jazz include upbeat, foot tapping and violins. Many jazz bands specialize in playing the tunes by great artists like Louis Armstrong and Gillespie and the vocals by vocalists such as Billie Holiday and Ella Fitzgerald.
Big Orchestras

Big bands are those bands that combine various types of instruments and styles such as sax, drums and brass to create the most nostalgic and vibrant, music you have ever listened. All the different components of these bands perfectly complement each other in an excellent manner. The size of these bands and orchestras include around 15-20 players and mostly they play hit music from the old eras and genres like jazz and swing.
Steel Bands

The iconic Caribbean bands called the steel bands play steel pans or drums and thus try to portray the vision of sand and sea like the Caribbean. These bands are portable so they can travel fairly easily and are very fascinating and entertaining to listen to. They are also very flexible so you can tell them to play any kind of music you want and they will play it with a little touch of the Caribbean.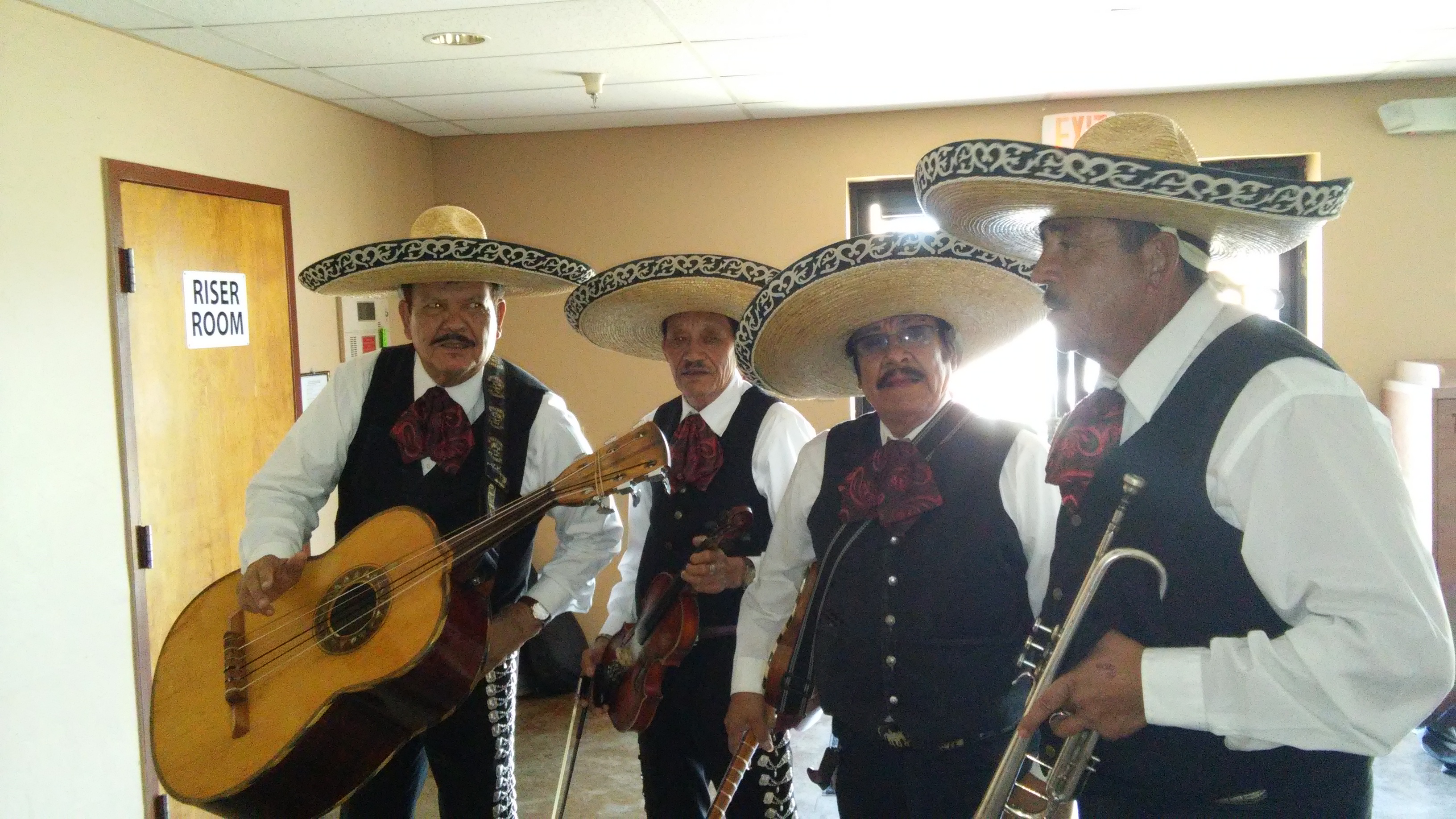 These are the street musicians that perform in Mexico and contain violins, trumpets and guitars. They are dressed in traditional outfits that consist of smart suits. They can play a huge variety of music, both traditional and modern, in their own special style.
If you want to get a nice mariachi band for your wedding, be sure to contact us here at Mariachi Alegre De Tucson Arizona at the earliest because the bookings for this season are almost complete as we have played 1,000 songs at weddings.