​Unimaginable pain and grieve follows the loss of a loved one. The process of planning to lay them to eternal rest is quite hectic, especially when you're feeling emotional pain due to the loss. Very often your mind will drift to the vacancy they have left. They're irreplaceable. But however hard you try, you still can't escape planning the funeral. And due to your love and respect for your deceased beloved, you will want to give them a befitting funeral. That involves a lot of factors.
Music is one of the factors to consider when planning the funeral. The importance of music in a funeral cannot be ignored. It's a way of setting the sober mood and inspiring all guests to ponder on the life of the deceased and share a piece of the grieve the family of the deceased is going through.
Consider hiring a Mariachi band to honor your loved one's passing and embrace the music Mexicans have been using in all forms of celebrations and somber events. However, do not let this day be nothing but tears and sadness—celebrate your loved ones and let everyone party a little bit.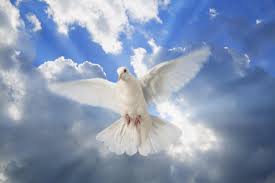 While Mariachi music has a very upbeat sound, the lyrics can be quite moving and beautiful and especially appropriate for funerals. Have us perform at the burial site or at the funeral mass. Even those who do not speak or understand Spanish will feel the strong emotions found in these songs. Some will be upbeat and similar to those you hear at big parties, but others will evoke completely different emotions and instruments may be used differently than expected. Never assume a Mariachi band is too loud or inappropriate for an event. Spread the love of the deceased and a love of Mariachi with a honorable service.
To get an idea of what a funeral with Mariachi performers entails, check out some common funeral songs found here. You can also find videos and photos of performers at funerals, showing how moved guests are by this beautiful art form.
Gather the family for the mass, burial, and then a shindig at a private residence or another venue to make this a day to remember while immortalizing the deceased in the traditional way Mexico is known for. There won't be a dry eye in the house, but at some point in time guests will be smiling and sharing fond memories instead of crying.
Families from Mexico combine the acceptance of death as a part of life found in the Mayan and Aztec histories as well as the strong Catholic influences of wakes, mass, and other ceremonies related to death. Funerals often feature family members bringing candles to light at an altar for 9 days after the death of a loved one and they encourage large and elaborate funerals with long mourning periods—beautifully combining multiple cultures and histories to honor those who are no longer of this earth.
If you or someone you know is holding a funeral, wake, or funeral mass for someone, consider our Mariachi services. If you love Mariachi as much as we do you may want to consider letting us into your family for a short time to spread love and guide attendees towards acceptance of death and the celebration of the lives of those who have passed. Death is sad, but some consider funerals to be more for the living than for the dead—depending on religious beliefs. This season, we are offering our services for a reduced rate of $225 per hour. So call today and let us help honor our dead as if they were our own family members, spouses, or friends.