A lot of planning goes into office parties, weddings, birthdays, Quinceanera, etc. Music also plays a significant role in the overall experience for your guests. Hence, getting the right musical band becomes a necessity.
A mariachi band works perfectly when you want to add extra spice to your event. It is the special element that can make your party lit. However, getting a mariachi band in Arizona might not be a walk in the park if you don't know what's involved. Knowing the pros and cons of a mariachi band at your event will help you make a better decision.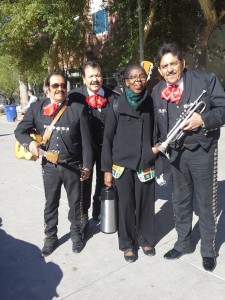 Pros of Hiring a Mariachi Band in Arizona
Sets the Tone for the Event
When throwing a themed party, a mariachi band will help you bring it alive. The band will perform songs that fit into the theme, making your event spectacular. Whether you want a solemn or groovy party, the band is your best bet. The performers will pick the right songs that will set everyone into character for the party.
Interactive Performance
A mariachi band is not like your regular DJ that stays at a corner blasting music. The performers add an extra vibe by blending in with the audience. They interact with your guests while performing. This brings the musical experience closer to everyone. Your guests will not only listen to the music with their ears but can feel it in their souls.
Your guests can get bored when they have to sit, watch or listen to a musical performance on the stage. But a mariachi band will carry the crowd along and entertain guests' song requests. Nobody will feel left out when a mariachi band is performing.
Incredible Sound
With a mariachi band, the sound quality is better. The performers play a variety of musical instruments and create unique sounds. They also arrive at the venue early enough to set up their musical equipment. The band members will also adjust their instruments to suit the event.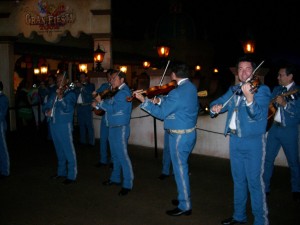 Premium Entertainment
If you want a 'dancey' and groovy party, a mariachi band can take the energy in the room from zero to ten. They can energize the room and have people jumping to the dance floor. Guests who can't get to the dance floor will be 'vibing' to the rhythm from their seats.
Mashups
When you want to take your guests on a unique journey, you need the help of a mariachi band to make it happen. With a collection of different songs for different parts of the event, you can take your guests on an emotional roller coaster.
The band will strike the right chord with your guests. It will make them feel all kinds of emotions. Nobody will forget in a hurry all the shades of emotion your event evokes.
Cons of Hiring a Mariachi Band in Arizona
It is Quite Pricey
You will spend more when hiring a mariachi band. A typical band comprises many members. You will pay the cost of having all or some members perform at your party.
The fee for a mariachi band also includes the cost of their instruments and transportation to the venue. It might not be an ideal option when your budget is tight.
More People Under Your Care
The number of people in a mariachi band adds to the people you cater to during your event. It will increase the cost of food and drinks too. You will have to feed the performers during the event.
Need Extra Space to Set Up
A mariachi band takes up extra room. They need the space to set up their instruments. The venue also has to be spacious enough for them to move around as they perform. With a floor plan, you can calculate how much space you need to accommodate the band.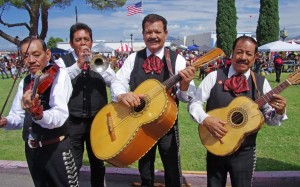 A Limited Genre of Music
Although the band has a repertoire of songs, it has its limits. You will not have an endless collection to choose your songs. When you select specific songs that are not in the repertoire, the band will learn and rehearse the songs. However, they are still limited to the number of new songs they can learn and perform.
The Human Factor
The performers in a mariachi band are human. It means they can only play endlessly. They would need breaks at intervals to replenish their energy before resuming performance. During these breaks, a DJ can keep the music playing and fill in.
Another issue with a mariachi band is that the lead singer can be unavoidably absent on the day of your event. While this is usually not the case, emergencies can spring up. The lead singer could fall ill or be involved in an accident. When this is the case, it is the substitute that will stand in for the lead performer.
Finding the right mariachi band in Arizona can be a hard nut to crack. Let's guide you to finding the ideal band. The first place to start is to check out websites to find a mariachi band in Arizona that suits your needs.
Go for Professionals
You need a mariachi band with lots of experience. One way to ruin your event is to hire an amateur band and have a not-so-good musical performance. Don't sacrifice quality because you are also looking for a cheaper deal.
Have a Feel of the Performance
Before hiring a band, you need to watch them perform and listen to the quality of the music. It will help you know beforehand the performance to expect at your party. Attend any of their performances or watch videos of previous performances.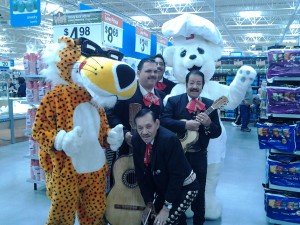 Ask the Right Questions
This is quite simple, yet very important. You need to know the cost of the mariachi band's performance. The right questions will give you more information about what the service covers or does not cover. You will also get to know more about the band's modus operandi.
Communicate Your Preferences
Be very clear about what you want. If your party has a theme, let the band know. Inform them about special songs you want them to perform at your event. Give them all the details that they need to give your event an excellent performance. You need to work with them for them to serve you better.
Hire Us
When the band ticks all the boxes for you, proceed to book. You should book in advance and secure the band for your date.
Looking for premium entertainment that will make your event memorable? We are one of Arizona's top-notch mariachi bands. We remain committed to putting smiles on the faces of your guests and giving them a great time. For inquiries and booking of our band, contact us today.