Mariachi music is a beautiful and vibrant style of traditional Mexican music that has been captivating audiences around the world for centuries. From lively festivals to romantic weddings, many occasions can be enhanced with the perfect mariachi music. Whether you're planning a fiesta or simply looking to add some festive flavor to your next event, here are some occasions that truly cry out for mariachi music and its unique festive energy!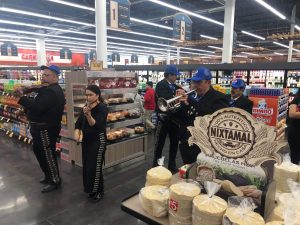 1. Birthdays
When it comes to celebrating a birthday, mariachi music can add a festive touch that will make the occasion even more special. Whether you are throwing a Mexican-themed birthday party or just want to incorporate some traditional music into your celebration, mariachi music can create an unforgettable atmosphere. The upbeat energy of mariachi will be sure to bring joy to any birthday celebration while also offering a unique cultural experience. As the guests sing along to classic songs like "Cielito Lindo" and "La Bamba," they will all be sharing in a wonderful moment of musical joy.
2. Weddings
Weddings are a joyous occasion and nothing can quite bring the same festive atmosphere as mariachi music. Whether it's a traditional or modern wedding, the sound of mariachi music is sure to get guests in the party spirit and make for an unforgettable experience.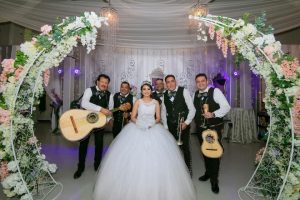 There are several ways to include mariachi music in your wedding. You could hire a full band to play for the entire event, or just for a few songs as the bride and groom enter or leave the ceremony. If you don't want a full-blown performance, smaller ensembles such as trios or quartets can also provide a great ambiance.
Some popular mariachi songs that can be played at weddings include "Las Mañanitas", "La Bikina", "El Cascabel", and "Amor Eterno". These traditional Mexican songs bring a sense of fun and romance to any wedding and will make it a truly special day.
3. Quinceañeras
Quinceañeras, a traditional celebration of a young woman's 15th birthday, often include live mariachi music for the guests to enjoy. This type of music not only brings an extra festive feel to the event but also represents a deep connection to Mexican and Latin American culture. The upbeat rhythms, jaunty melodies, and passionate vocals of mariachi create a lively atmosphere that will have your guests dancing and singing along to the music.
Mariachi musicians can play traditional Mexican songs as well as contemporary hits, giving your party an even greater sense of authenticity. And if you're looking for something truly special, you can even have the band accompany your Quinceañera on her entrance into the ballroom, entering even more memorable!
4. Funerals
When a loved one passes away, their funeral is often filled with sadness and sorrow. While traditional funeral music often reflects the solemn nature of the occasion, mariachi music can be used to honor the deceased uniquely and beautifully. The spirited sounds of the violins, trumpets, guitars, and other instruments can fill the air with an air of dignity and respect as mourners gather to celebrate the life of their beloved.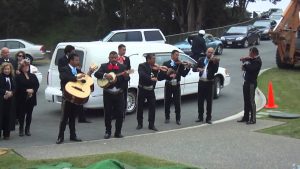 Mariachi music is often used to start off a funeral with an uplifting song, providing an emotional backdrop for the gathering of friends and family. The sounds of mariachi instruments can be used to serenade the deceased and even accompany their final procession. Mariachi songs can also be played throughout the service to create a special atmosphere of reflection, love, and remembrance.
Ultimately, mariachi music provides a meaningful way to honor the life of a loved one and pay tribute to their memory during a difficult time. It can offer solace and joy amidst the sadness, allowing mourners to celebrate the life that was while preparing to say goodbye.
5. Festivals
When it comes to festivals, mariachi music is the perfect addition to liven up the atmosphere. This is especially true of Latin-themed festivals, but you can also find mariachi bands at celebrations of all kinds. Whether it's a music festival, a cultural festival, a food festival, or anything in between, mariachi music adds a unique flavor that is sure to make the event more memorable. The best part is that many mariachi bands offer flexible packages and set list options, so you can customize the experience to your event's theme.
6. Open-house Parties
If you are hosting an open-house party, why not add a little bit of extra pizzazz and make it one to remember? Having a mariachi band playing can add a special touch to the event. It will bring a festive and vibrant atmosphere to your guests, leaving them with a memorable experience. Mariachi music is perfect for any open-house party, whether it be a birthday, graduation, or even just a get-together. Its lively tunes and festive flair can be sure to help keep the party going until the end. Plus, you can customize the music to fit the occasion; there's something for everyone! So if you're looking to spice up your next open-house party, hiring a mariachi band might be just the thing for you.
7. Baptisms
Baptisms are an important milestone for many families, and mariachi music can provide a great soundtrack for the occasion. Whether it's a traditional Catholic or Protestant ceremony, or a more modern version, mariachi music can bring joy and emotion to the celebration. Having mariachi music as part of the event will create a festive atmosphere and help create memories that will last a lifetime. As with any occasion, it's important to make sure to pick the right type of mariachi music that suits the vibe of the event. A lively, upbeat set of traditional tunes is perfect for this type of event.
8. Parades
Nothing adds a festive feel to a parade quite like the sound of mariachi music! Whether it's a small-town Independence Day parade or a large-scale cultural celebration, mariachi music can set the tone for an event and really get the crowd going. From the bright colors of the mariachi uniforms to the classic Mexican rhythms and melodies, mariachi music will bring energy and enthusiasm to any parade. Having a professional mariachi band perform in a parade is sure to be a memorable experience for all who attend.
If you're looking for a way to liven up an event, look no further than mariachi music! The passionate and festive sounds of mariachi can add a unique flavor to any occasion. Whether it's a quinceañera, wedding, grand opening, birthday, or funeral, mariachi music will take your event to the next level, and there is no better band through which to enjoy mariachi than Mariachi Alegre De Tucson. Contact us today to book our services and make your special occasion truly unforgettable.