Mariachi is famously known for its Mexican roots and traditions. Originating from small Mexican ranches and towns, particularly in Western Mexico, Mariachi came into lime light early in the 16th century and has not exhibited signs of dwindling or waning. On the contrary, its audience has been quite taken with its melodies that it has gained wide popularity with the emergent of the media – social media and/or otherwise. Movie studios and radio stations popularized mariachi in Mexico and went further in doing so abroad.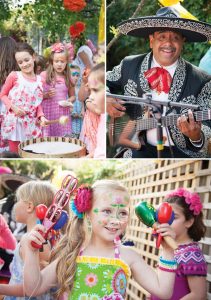 Today we find mariachi bands performing in almost every state of the United States. Mind you, the United States is just one out of the many countries of the Americas that have been touched by mariachi.
At some point, you have played audience to mariachi bands performing and mostly in times of celebration. There's no doubt it inspired feelings of happiness, love, contentment, and bravery from you. To date, many tensed, and stressed out nerves have been calmed and soothed owing to the influence of mariachi. Mariachi has also been known to comfort grieving families.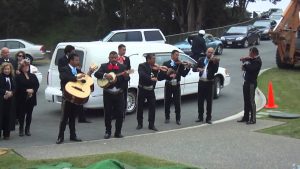 Mariachi music is one that moves and inspires emotion in its listeners. This has been repeatedly proven for over 400 years. Since the 16th century, mariachi has been inspiring emotions of love, romance,  happiness, and adds to making people feel good about being part of something greater than themselves.
Whatever the occasion you, a family member, friend or colleague is celebrating, either a graduation, a birthday celebration, quinceñaeras, a party, wedding or even a romantic dinner, Mariachi Alegre de Tucson got you covered. Our bands have the perfect mariachi music for the occasion. We will infuse in your event a special touch of the Mexican tradition, mixed with harmonious string melodies, topping it off with mesmerizing solos; no part of you will be untouched when we are done. You can also recommend Mariachi Alegre de Tucson to a family member, friend or colleague and they will bless you for it.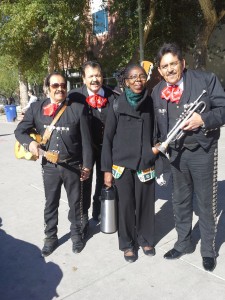 At Mariachi Alegre de Tucson, we love what we do. Do you know that feeling of euphoria you get for getting someone out of a tight and impossible spot? We get it too, in huge doses. That's what mariachi music does to us while we perform. Watching our music have such wonderful effects on our audience is one of life's greatest joys to us. You will get the same feeling watching your guests respond in such a manner. Call us today, and it will be our honor to grace your occasion with the best of mariachi music that will leave you and your guests wanting for more. Your satisfaction is guaranteed.