When it comes to weddings nowadays, one thing that becomes more and more obvious is the tendency for young couple to put as much distance as possible between them and anything related to tradition. It almost seems like new couples or modern couples have lost their appreciation for anything related with traditions that were passes down from generation to generation. In all fairness, it also seems that most of these traditions and small rituals during the wedding have completely lost their meaning.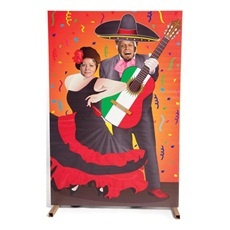 As opposed to what was going on a couple of decades ago, when couples about to get married at least had a vague idea of everything's meaning, couples nowadays are obviously trying to avoid some archaic traditions that they do not understand and that mean absolutely nothing to them.  After all, doing extra things on your wedding day is a lot of hard work and it can also be a waste of time and energy, especially when you have no idea what you are doing.
However, there are still some things that modern couples have still kept and that are extremely popular. One of these things is catching/throwing the bouquet. This is quite an interesting and innocent tradition. Of course that we all know it's meaning. After all, it is quite straightforward and there are no hidden meanings or anything like that. One other tradition that was kept is the bachelor and the bachelorette party.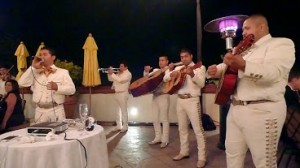 However, there are also some habits that even if have never been considered traditions, they are still traditionally respected. For instance, having a mariachi band at the wedding is something that most people inn Arizona take into account. To be honest, a wedding without a mariachi band would be the absolute worst. After all, weddings are supposed to be joyous occasions, not celebrations where all the guests are stuck in their chairs.
This is exactly why having a good mariachi band at your wedding is highly important. Thankfully for you, the best mariachi band in Tucson still has a few available spots this summer. Mariachi Alegre de Tucson Arizona has taken part in countless weddings and ceremonies. We have highly experienced musicians who know exactly what and when to play. However, as we have mentioned before, we only have a few opened spots left for this summer. You might want to put a speed on things and contact us as soon as possible, otherwise you might end up without a bad for your wedding.
Do not hesitate to give us a call and we will make sure to turn your wedding into an unforgettable celebration! We guarantee that you will be more than pleased with our music and our out of the ordinary professionalism. We really are the number one mariachi band in Tucson! You should see that for yourself!