April is almost over, which means that you need to start preparing for the amazing celebration of Cinco de Mayo. If you have not yet made any plans for the 5th of May, then you would better hurry, because time is running out and you would not want this date to take you by surprise. More than that, you would not want to end up without organizing anything and without being invited somewhere to celebrate, because that would be just awful.
Although it is not celebrated only in Mexico, but in all of the US, Cindo de Mayo remains a Mexican celebration that should not be ignored. Most people (at least most non – latino people) do not know this, but Cinco de Mayo basically celebrates the Mexican victory over France in the battle of Puebla in 1862. However, over the past few years this holiday seems to have lost its historical meaning and seems to have turned into a celebration of the Mexican heritage and culture.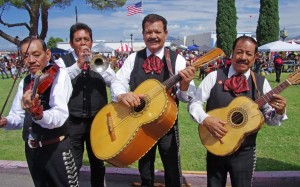 Given the fact that this holiday has evolved and its meaning has changed over the years, it is actually a great thing for Mexican communities all over the United States, because they have yet another occasion to celebrate their heritage and to show everyone what a real fiesta looks like. This means that there has to be great food, amazing drinks and fabulous music.
And speaking of fabulous music, if you have not yet booked our mariachi band for Cinco de Mayo, you should hurry up, because you might end up without musicians or, even worse, with a less than professional group of musicians. Everybody knows that Mariachi Alegre de Tucson Arizona is the best mariachi group in the area. This is exactly why you should not waste any more time and give us a call right away!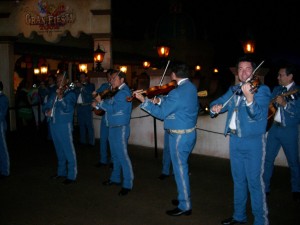 Cinco de Mayo would not be a proper Mexican celebration without proper Mexican folk music. The food and the drinks also play a very important part in an authentic Mexican fiesta, but you definitely need the trio of drinks – food – music in order for everything to be just perfect. This way the mood would be just right so that everyone can have fun, and lots of it. Do not miss the opportunity of turning this Cinco de Mayo into an absolutely fabulous fiesta that all of your friends and family will remember for years to come!
More than that, you can enjoy the amazing music played by our mariachi at the most affordable prices in the area. We can guarantee that you will not be able to find a cheaper mariachi band. If you live in the Tucson area our services come at a staggeringly low $225 per hour. We can even play outside of Tucson for $700 per two hours.