There is nothing more beautiful, more romantic and exciting, yet stressful and terrifying than planning a wedding. We all know just how important this day is not only for the bride and groom, but for their families and friends as well. A wedding is probably one of the most important rites of passage in one's life and it should be celebrated accordingly. To our mind, anyone who says that they do not want their wedding to be a big deal is missing out on a lot.
However, a wedding does not need to have thousands of guests in order to be or become a big deal. It only needs to be properly organized. So if you are in the "organizing committee" along with the bride, bridesmaids and other important characters that will take part in the big event, you should buckle up, because you are in for a bumpy and potentially stressful ride. The main reason we say it might be stressful is the fact that when it comes to weddings, there is a lot at stake. There are a lot of things that need to be considered and a lot of things that need to be put in place or in motion in order for the celebration to be just as the couple had imagined it.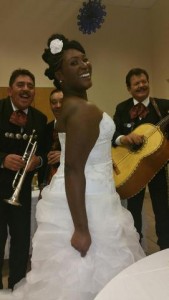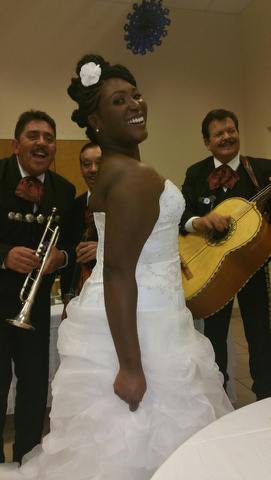 If you have already helped the bride pick out the dress and if the flower arrangements are already spoken for, then you definitely need to decide on the music as well. When it comes to wedding music, you should definitely pick a band who is experienced enough and who knows exactly how to maintain a good vibe and a great mood. In other words, you should pick a group that knows how to keep people on the dance floor and help them celebrate properly.
Thankfully, when it comes to wedding music, Mariachi Alegre de Tucson Arizona are the absolute experts in this field. Our mariachi band has played at countless weddings both in Tucson and in the surrounding areas and we actually pride ourselves in being the most experienced mariachi group in town. With an incredibly vast repertoire, we are able to turn any event into a proper celebration and a true Mexican fiesta. Being able to play over 2.000 songs, we guarantee that your guests will have the most amazing time of their lives and that your wedding will be a celebration that they will remember for years to come.
There is no better way to celebrate the union of two young souls than with proper Mexican folk music, so you should hurry up and give us a call. You should also know that our prices are unbeatable and that we have the most affordable mariachi group in the area. All you have to do is give us a call and we will make sure to turn your wedding into a proper Mexican celebration.